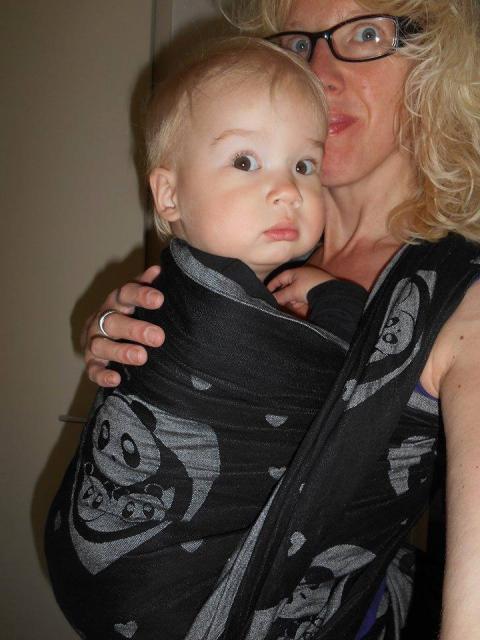 Such a lovely wrap but I never use the wraps since I have bought a SSC so though it's hard this needs to go to another home.
It's a hempblend so very very strong and usefull for toddlers as well.
It's a B Grade and here's the pic of what's "wrong". You can only see it at the white side and it's bought like this from Natibaby. I paid 121 euros but willing to sell for 100 euros ex postage from The Netherlands.