He just loves the chickens and is always wanting to pick them up and cuddle them! I try to limit it as I'm not sure how gentle little hands are on little wings
Clementine is usually the happiest to have a cuddle but she has lots of new feathers coming through which I don't think are very comfortable so she wasn't best impressed!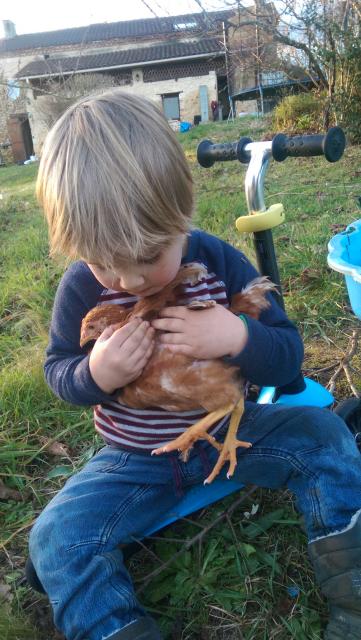 With Mabel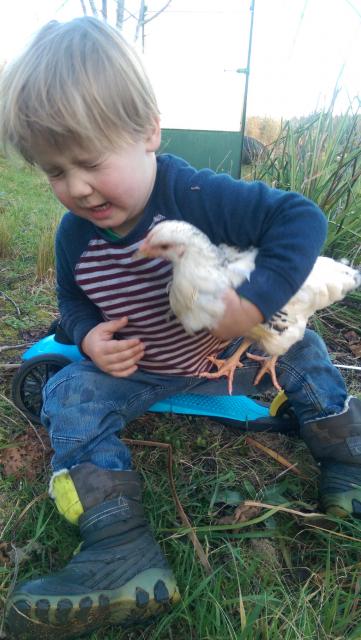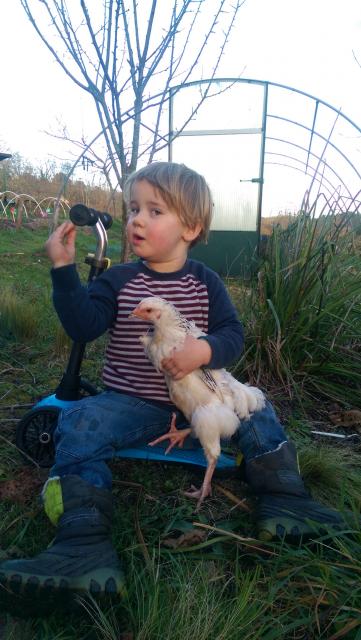 I didnt' even let him bother with Matilda she just hates being picked up and screams blue murder everytime! It isn't because she is scared or doesnt' like us either, she is often the first to run up to me looking for treats - just doesn't like to be held!