We were given some Chickens about 3 months ago. They were a *rescue* of sorts.
They came to us in a Double Rabbit Hutch, barely let out, rarely uncovered during the day, and not laying at all.
In the couple of months we've had them, we make sure they are well looked after, fresh food/water, cleaned out, plenty of hay for nesting etc. And 10 days ago we got our first eggs from them
Last week our (their) new home arrived and by last Sunday they were in and settled
We got them this one: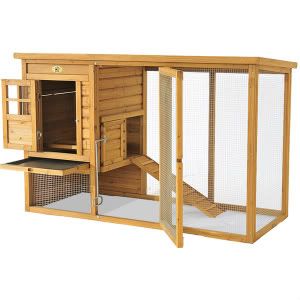 They have been laying ever since and are now laying 2 a day
!!! So pleased
, I guess they must be happy now so nice to know we're doing it right! (We've not had chickens before).
I love their characters, And B loves them too! They get the pleasure of B diggin up worms for them at every opportunity!