I've finally got around to properly sorting out my nappy stash, so I thought I'd take some pics. I've not included pics of the ones I've put away (for should we have another Bub) or the ones I've got to sell (there are at least 20 of these
- including some that I had bought for Iris to grow into, but have since changed my mind about.
).
Night nappies: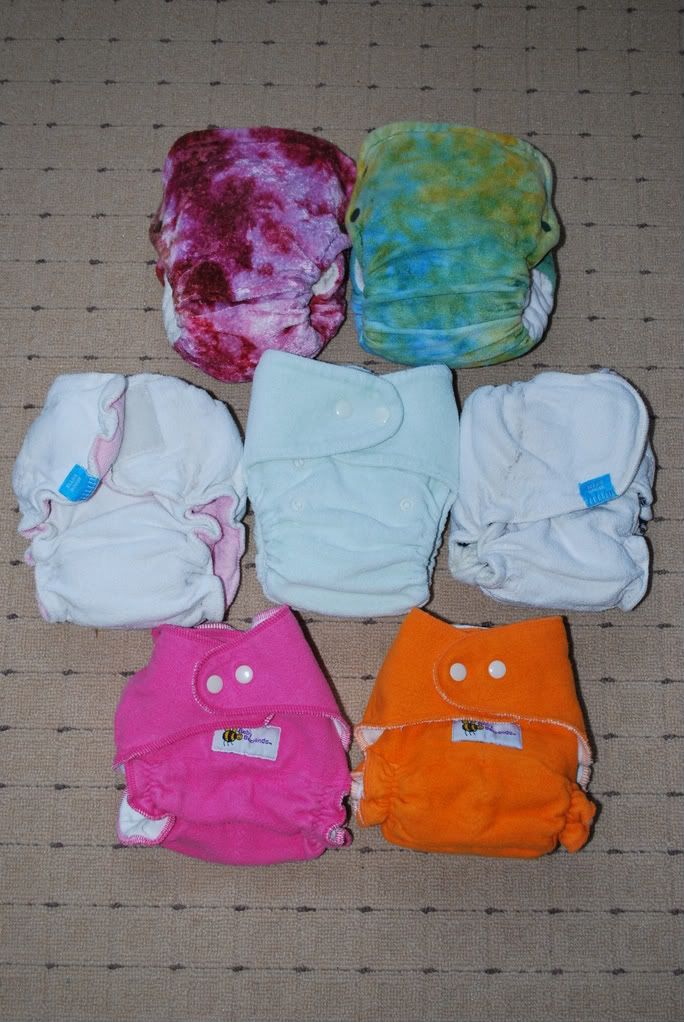 Top - two HL Bedbugs; middle - pink Bumhugger, Swaddlebees OVOS, paws Bumhugger; bottom - two Baby Beehinds
Wraps:
Top - WN, Nature Babies; middle - WN, Tiddlybums; bottom - Hollow Oak, WN
Wool: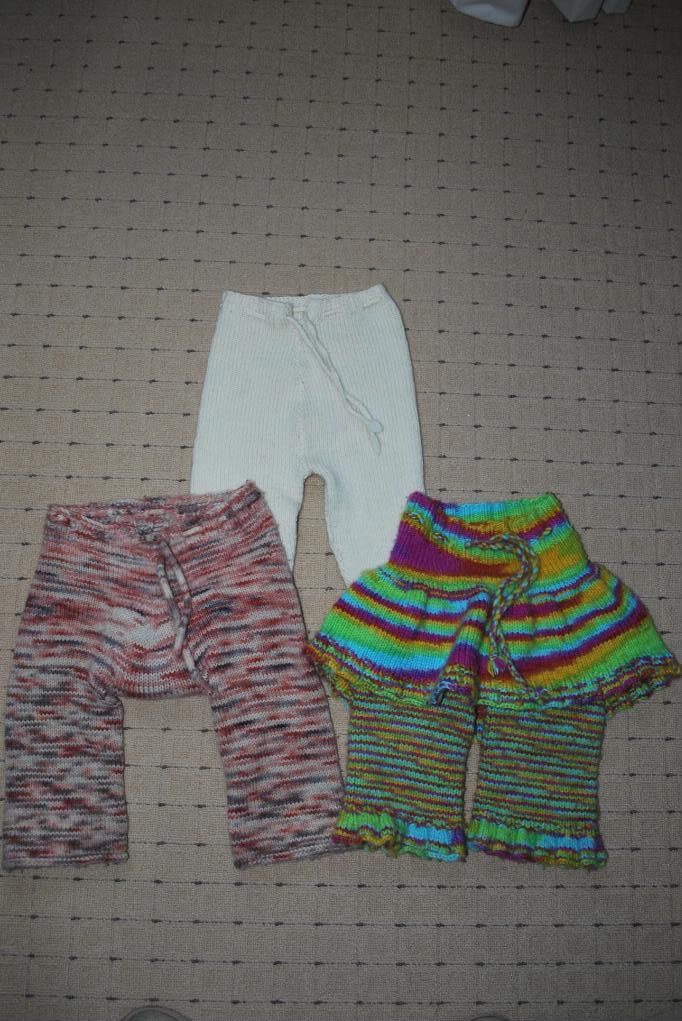 Top - Granny-knitted longies; bottom - Tempestuous Poppet longies, Soaring Sheep skirty-longies
Fitteds: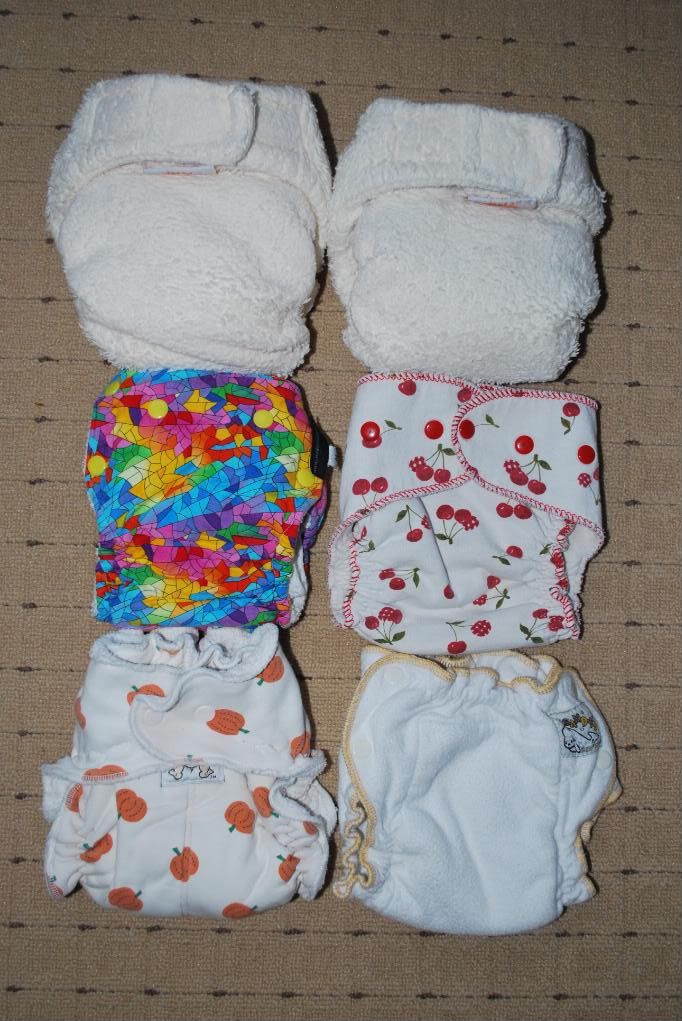 Top – two Lollipop Softees; middle – WN Northern Lights, Patchwork Pixie; bottom - Cuddlebuns BTP, Sandys
Pockets:
Top – two BBOS; middle – three WN; bottom – Green Kids and Slinki Minki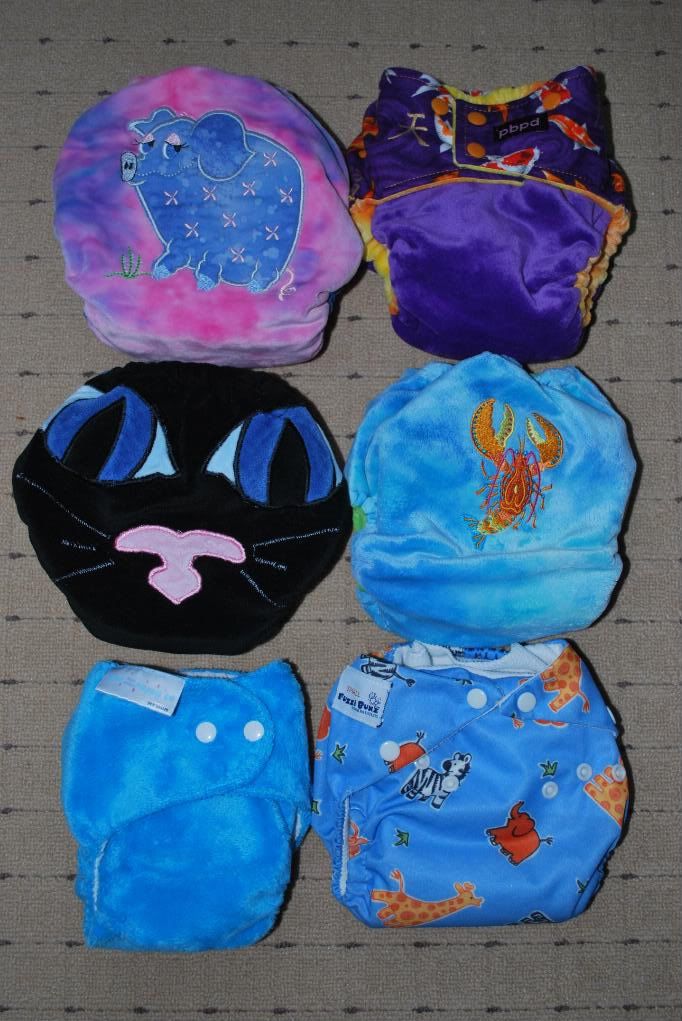 Top – two PBPD; middle – PBPD, Preston's Pants; bottom - Itti Bitti D'Lish, Fuzzi Bunz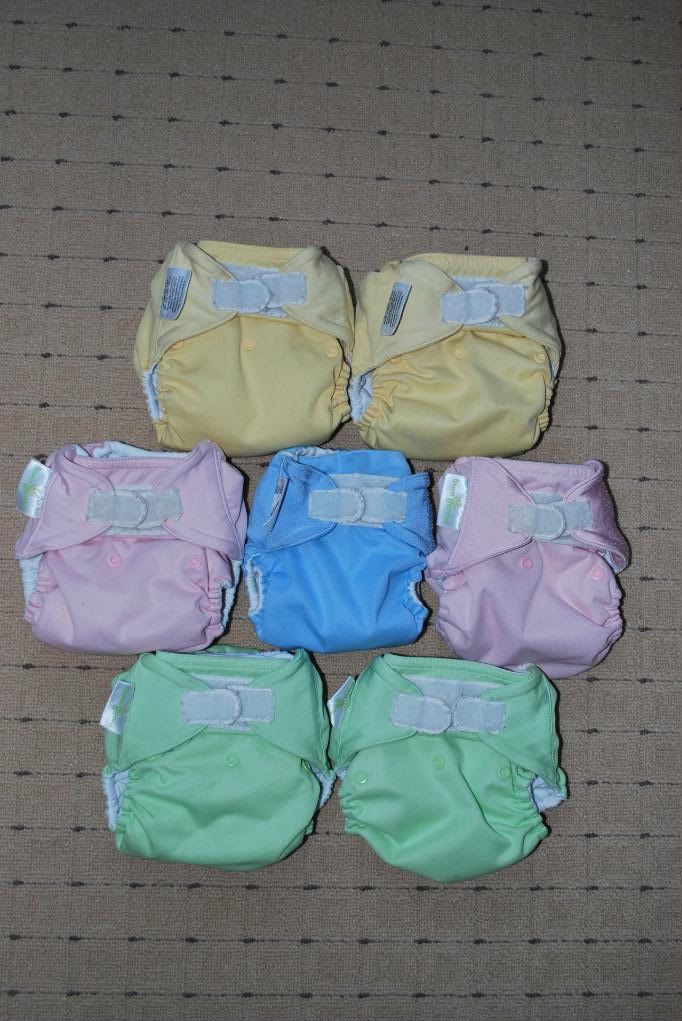 All boring BG! DH insists on having them as they're his favourite.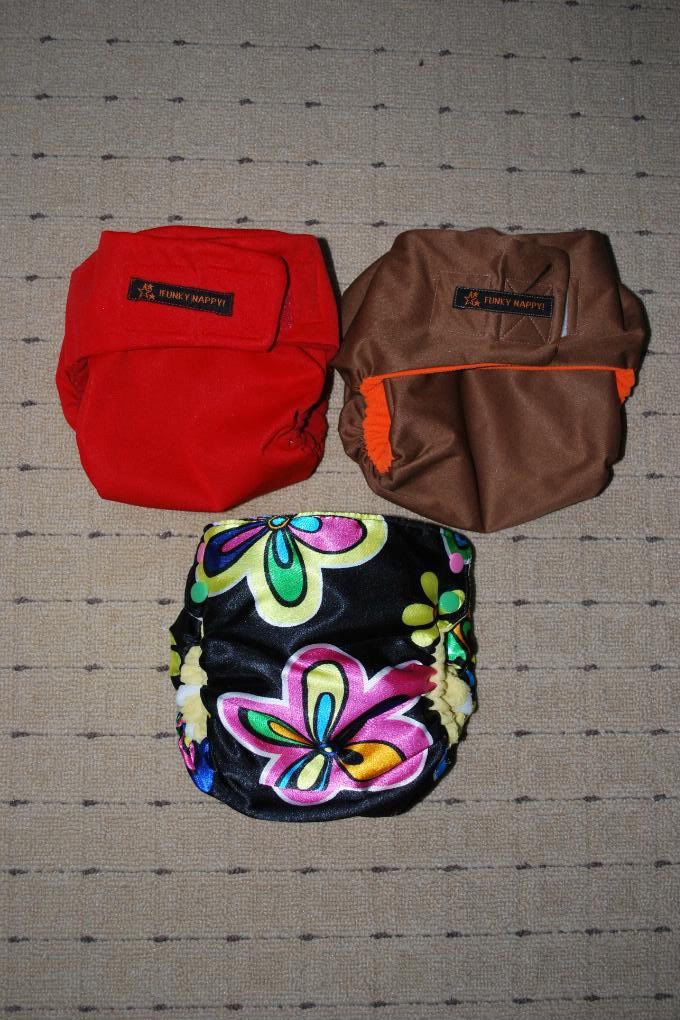 Top – two Funky Nappies; bottom – Lil' Stinkies
To grow into:
Top – Flowerpot Tots, Thirsties Fab Fitted; bottom - Wam Bamboo
I was so proud that I decided to celebrate. So I have a Jimmy Riddles on the way, too.