All I can say is WooooooooooooW
I love them Fc we get on with the snaps now Kaydi is a little older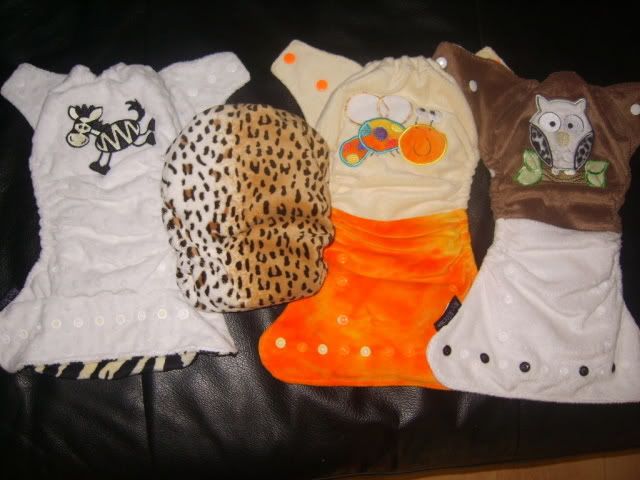 White dot minki with Zebra embroidery and zebra minky inner.......yum
BBOS cheeata
Lemon minky/ orange gelto with funki bug and same orange inner.
Owl embroidery with mocha/white minky with white minky inner.
I'm in love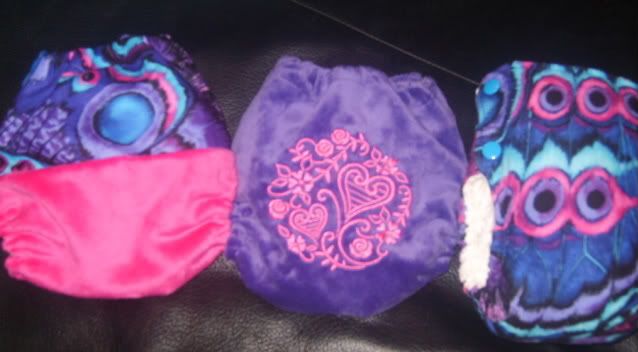 Yey got my 2 new OS and the NN i swoped for some of my wool.
I think i like pink/purple.........lol
Action pics to come once i've washed them.
x
NN action pic -