I'm being nosey, i want to see what you all have att the moment.
Also what do you have on order and what do you want to try.
I will start while i just finished taking my pics -
Firstly night nappies-
FFNN VHC, FFNN,
Medium WNNN, Large old style NN, UDNN dyed and painted by me.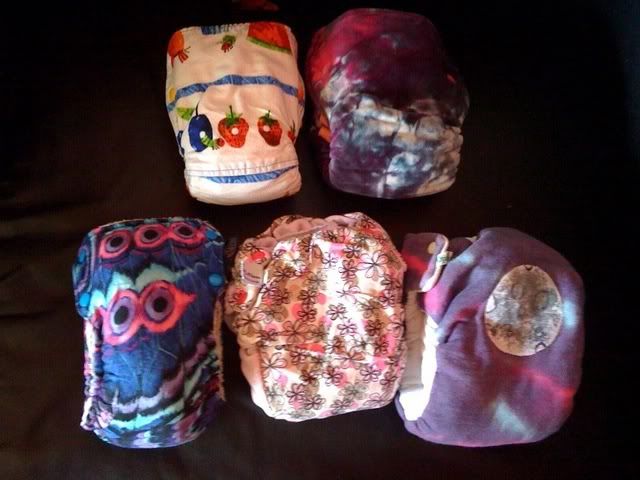 Fitteds -
3 large FF's, 3 medium FF's, OCV dyed by Hanna, mutagann baby, red riding hood, flower fairy weedie,
babe eco, rainbow dyed by me, WNNL dyed by me.
BBSS zebra, Jamtots used as wrap, WNwrap large, BB med wrap.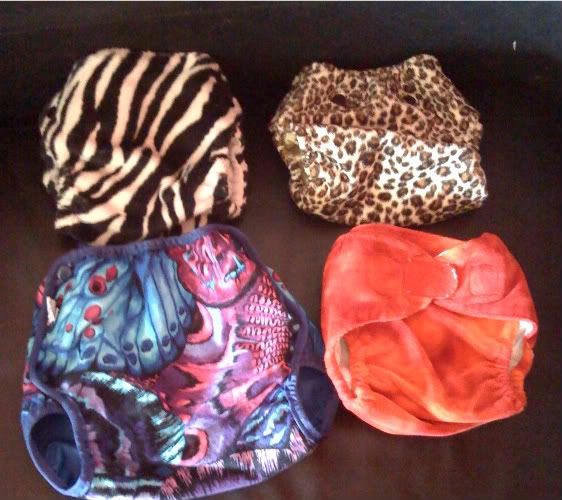 Pockets -
9 BBOS, WNOS with hearts, WNSS large cupcake, WNOS rocket, Lime itty.