So here is bump's stash. Not the most exciting but not bad on considering the seriously limited budget. The question is will it be enough???????
First small fitteds Diddys, bimbles, bambeasies and XS small sandys.
Slightly bigger fitteds Tots, Little Lamb, small sandys, thirsties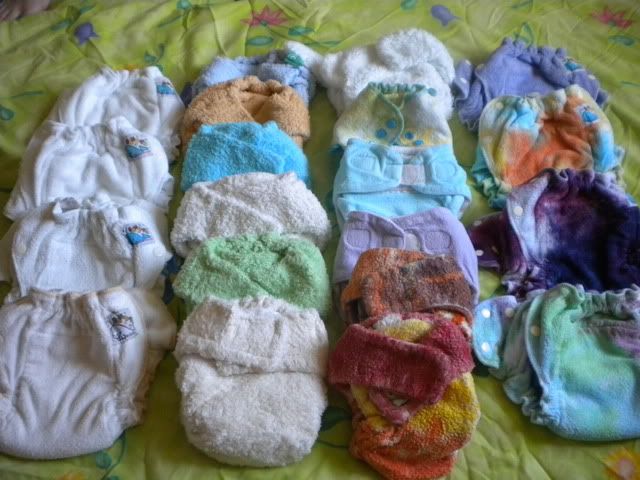 Small fuzzis, bambinex AIOs, Little stinkie small, upsy daisy small and weenotions small
Small wraps, Blueberries, swaddlebees, nature babies rikkis and airflows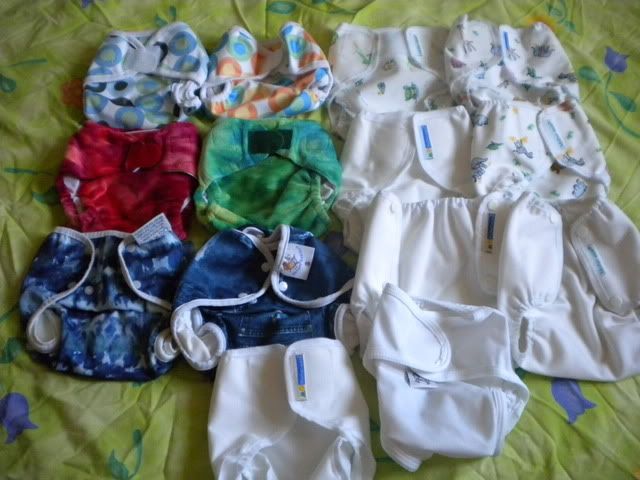 Medium swaddlebees, size 1 bimbles, size 1 kissaluvs, flutterby fluff, thirsties plus BTP Babybeehinds, bamboozle, swaddlebees, and cottontail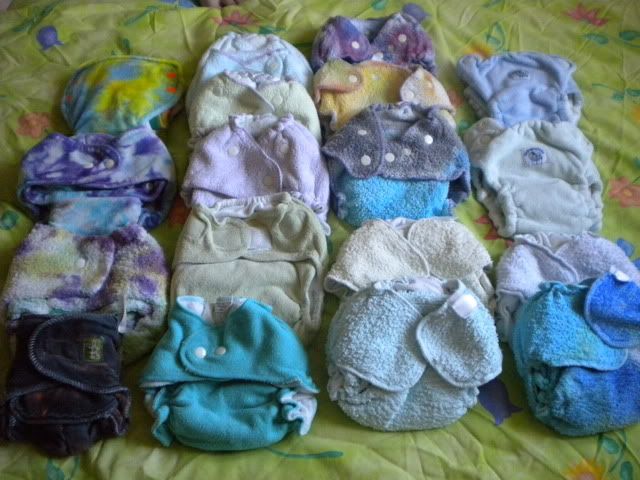 Medium pockets, WN SS, BB SS, UD x2 and Lil Stinkies plus UD BTP.
Medium wraps. 2 WN, Nature Babies, 2 Blueberry and 5 Airflows
Woolies, Small soaker, medium soaker, small/medium shorts all knitted by me. Small/med Pixie knits shorts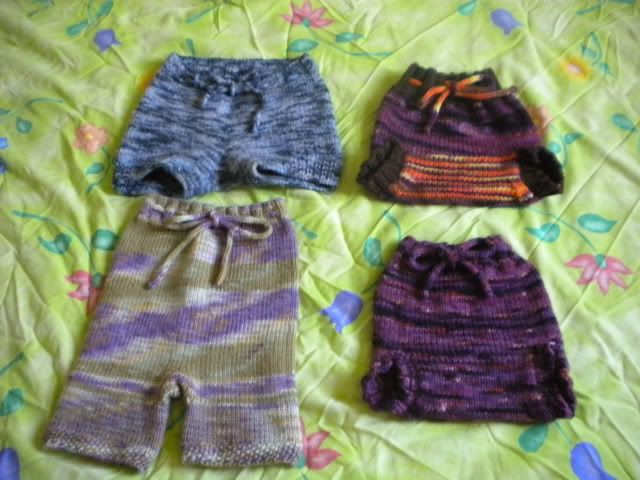 Woolies; two pairs small longies and 1 small medium shorties all knitted by me in Pixie Knits Yarn.