Posting here as no pics of LO's.... some of my baby boy stash!
I have 3 ittis but waiting on 2 more so will photograph them all together. Also still need to photograph all my wraps and wool/fleece - again, waiting on some bits and bobs, also have 6 more 50x50 terry squares on their way!
Basic fitteds: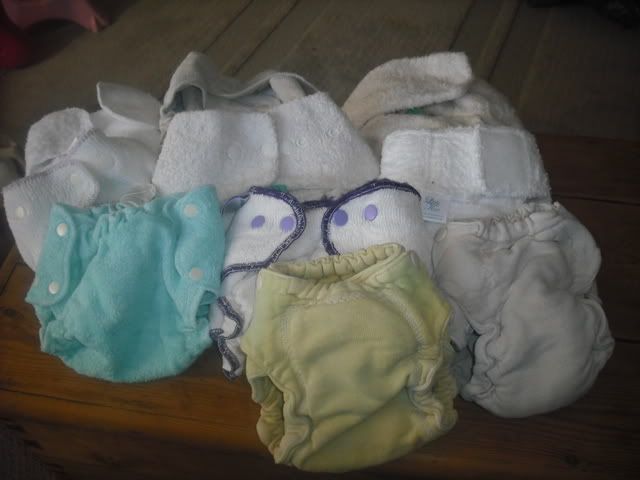 Diddy Diaper, BBH Hemp, 2 x Bamboozles size 2, lilac-bound Kissaluv, small Quick Flip, XS blue Sandys, Purple bound Ethangelie one size bamboo, 2 QD pies.
Flats: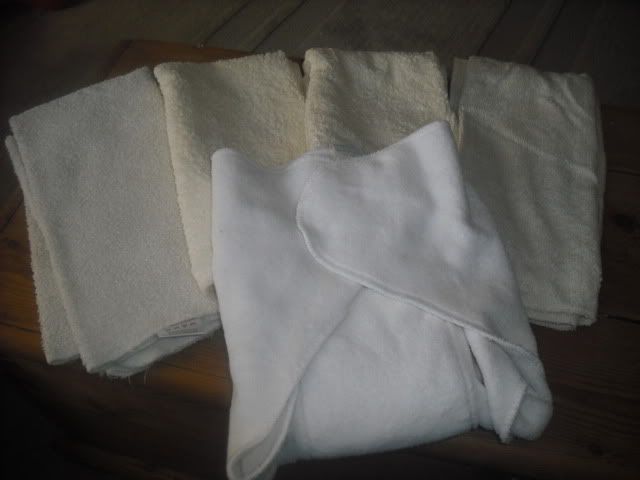 4 bamboo squares, 1 Popolini Koala. Have a pile of prefolds but CBA to photograph them!
Size 1 Nippa Tots: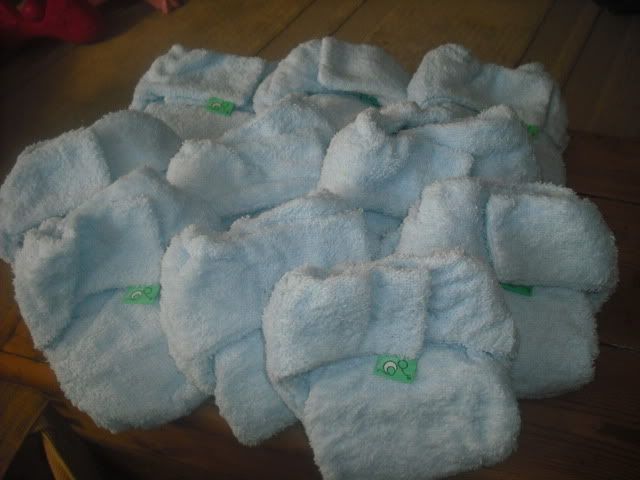 Newborn fitteds: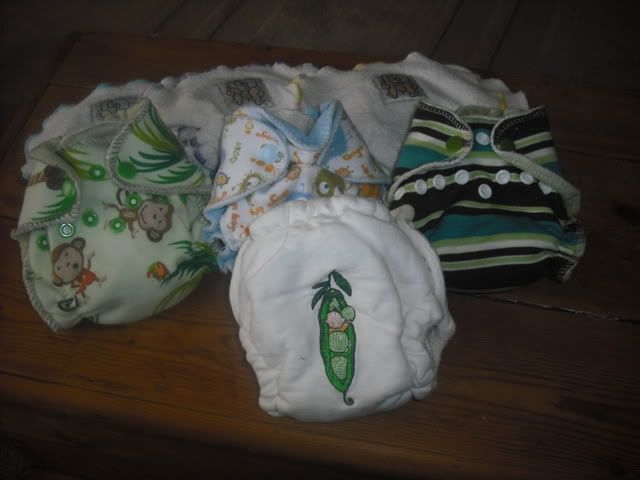 2 x CB shells, 3 x Muttaqin Newborn fitteds, Sugar peas fitted.
Pretty fitties!: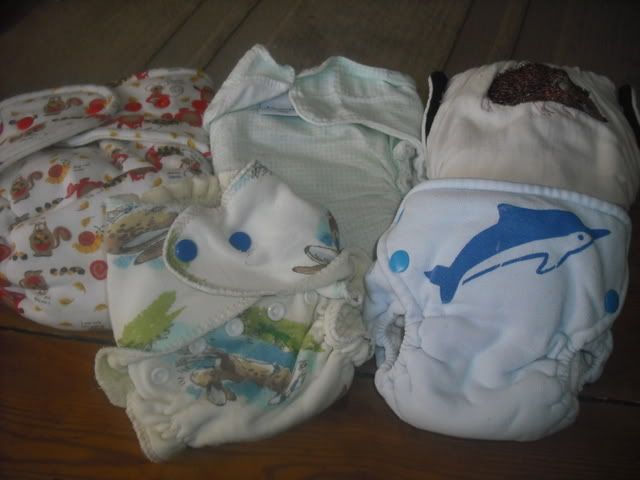 One-size Raven Tree fitted, Modern Baby fitted, HL Bedbug with nedge'og, GHMILY 3SR Mutt, dolphin Luxebaby/
Pockets:
Upsy Daisy gingham, unknown BTP zoo print pocket, 2 x Mommys Touch, Weenotions pocket, NB Stuffable. Purple Mommy's Touch and aqua NB stuffable in the wash.
3 x small fuzzi's, small Swaddlebees pocket, Fussybutt AI2.
Rhapsody in green and blue!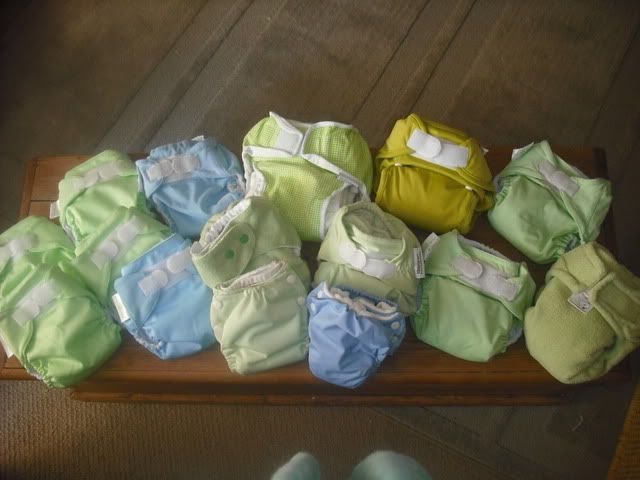 6 small AIO bumgenius, Modern Baby AIO, Lollipop Pop N Gro, Wild Child Workhorse (apple), OBB Marathon pocket, Close Parent pop-in, small swaddlebees AIO, 2 x OSA Bumgenius, small minkee fleece pocket.
Phew!