Following on from a post about loving the cloth...
My favourite pastime at the mo apart gazing at my lovely baby, is washing her nappies. I love the fact I have to wash every other day and display all my fluff on the line. What I love most of all is sorting them out afterwards and putting them away in their sections...and standing and gazing at them for a while!!!!
I realise I sound barmy but also know that there are people on here who will understand
Anyway thought we should all post pics of our cloth on the line/radiator/airer/anywhere else we manage to dry them.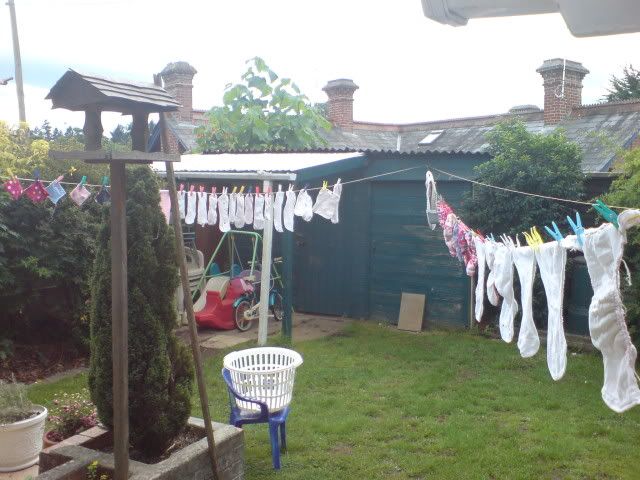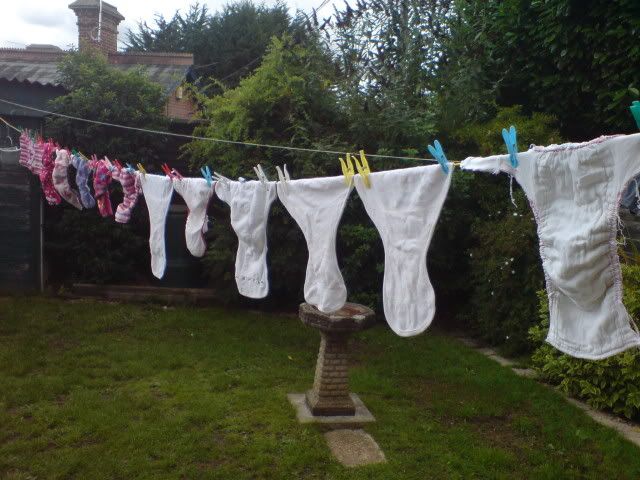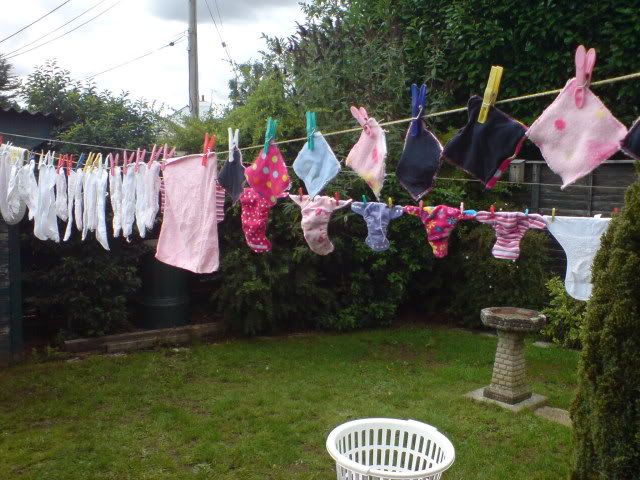 Ok, do I love it
too
much