I have just been looking, while still just about firmly attached to the wagon and was just wondering if anyone had tried one yet.
I am so lusting after a funky fabric quick flip like this one but not in pink!
http://nappyelite.co.uk/shop/product_in ... cts_id=121
and have never actually tried one of Cat's wraps, but they all look so lovely.
So right now on my wish list I think is either a nappy elite, But probably a hungry caterpillar quick flip nappy with bamboo / terry or just bamboo and a hungry caterpillar wrap in this fabric, with hopefully a colourful terry inner.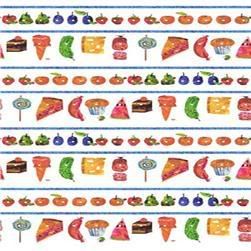 Just for the fabric to arrive through the post and see if I have enough for both as I have 1 yard.
Ps Nic I will be hopping off the wagon to order this - oh and a custom weenotions wrap too!