I was wondering, those of you that have 2 in cloth, how big are your changing bags???
Advanced warning I have a bit of a changing bag fetish, well bags in general but as I only get to use changing bags at the moment I have quite a few!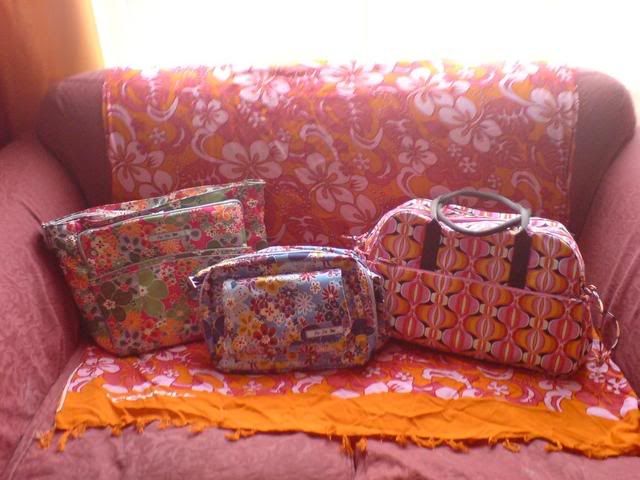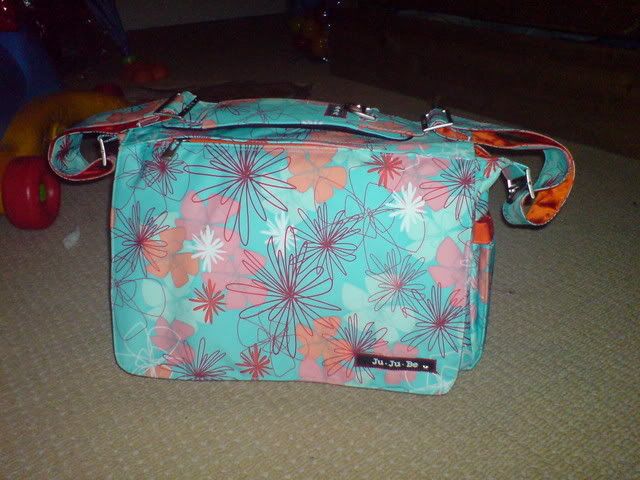 As you can see they are all varying in size, but I'm worried I won't be able to use any of them! I have about 3 more changing bags (but they are boring and not used anymore) and 2 other bags I used to use as changing bags (but they aren't big enough for Jak's nappies let along for 2 lots of nappies!