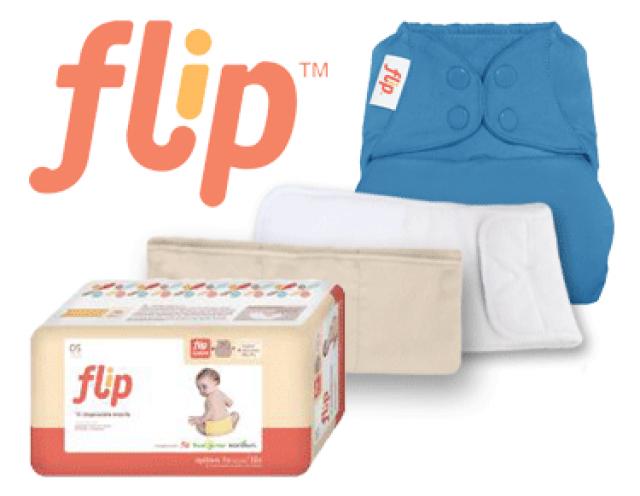 Manufacturer: Cotton babies (Bumgenius)
Nappy Name: Flip
Type of Nappy: ai2
Fastener: popper or aplix
Material:pul with microfibre,cotton or disposable inserts
Size: onesize
Reliability: 9/10
Absorbency: depends on the insert (8/10 organic cotton, 7/10 staydry, 3/10 disposable)
Cuteness:5/10
Drying Speed: 8/10
Slimness:8/10
Value for money:8/10
Overall Comment:
Highly recommended
Detailed Comments:
I bought these nappies when ds1 was a couple of months old after being recommended them as being the best option to take on holiday with us, they are super easy to use and you don't have to change the wrap every change just reuse the outer and just swap the inner with another cloth insert or a disposable insert perfect for travelling , also there is no stuffing involved you just tuck insert under flaps and go,
you have the option of organic cotton, disposable or stay dry inserts, personally though i hated the disposable inserts i found that they didn't last long and tended to bunch in the middle .
Flips are very slim fitting under clothes compared to a lot of other nappies, which is great to fit trousers over and although they are trim they don't lose any of their absorbancy reliability like some of the other slimline nappies i have tried.
When ds1 reached around 12months he suddenly turned into a super heavy wetter, and after trying lots of different nappy types and insert combinations and nearly giving up on cloth, i discovered flip organic cotton inserts
. They are a super thirsty prefold insert, and have become our workhorse nappy ever since, the organic cotton inserts last us easily 3-4hours compared to the stay dry inserts which were fab whilst the boys were young but i found they needed extra boosting for my super wetters.