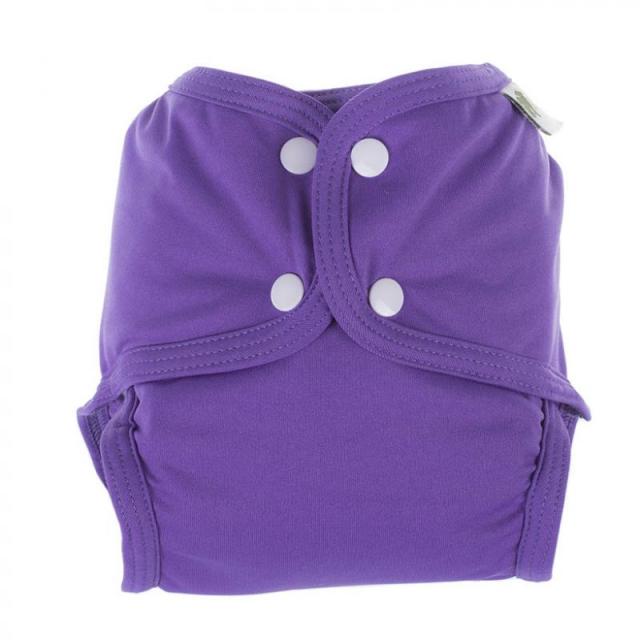 Manufacturer: Little Lamb
Type of Nappy: Pocket
Fastener: Snaps
Material: PUL
Size: comes in three sizes,1,2+3
Reliability: 10/10
Absorbency: 8/10
Cuteness: 8/10
Drying Speed: 8/10
Slimness: 8/10
Value for money: 10/10
Overall Comment:
*Fabulous! Highly recommend
Detailed Comments:
I am a huge fan of Little Lamb nappies, they offer good quality at a great price and after finding that they offer their pocket nappy in a size 3 as well as 1 and 2 I decided to try them after searching for a nappy big enough to fit my toddler after he had grown out of most brands. And i love them !, they fit wonderfully, are lovely and soft with lots of bright colours to chose from and you cant beat the double leg gusset for keeping everything in.
The insert that comes with the Little Lamb sized pocket is amazing. It is a square of bamboo which you fold and pop into the pocket, much better than the microfibre inserts that used to come with the onesize nappies and are very absorbent.
The pocket has lots of room to stuff extra inserts in if you need them, and with some extra boosting they can easily last at night (i pop an extra prefold and a booster in for nightimes and there is still plenty of room for more).
Over all they are a fab economical great quality nappy and would recommend them to anyone that is looking for a reliable nappy that doesn't break the bank.