Manufacturer: Bambino Mio
Nappy Name: Bambino Mio Solo
Type of Nappy: AIO
Fastener: Velcro
Material: stay dry core, waterproof cover and microfibre
Size: BTP
Reliability: 10/10
Absorbency: 10/10
Cuteness: 8/10 because of new prints released this month I would like to change this score to 10/10
Drying Speed: 9/10
Slimness: 6/10
Value for money: 8/10
Use everyday and night time
Overall Comment:
Fabulous!
Detailed Comments: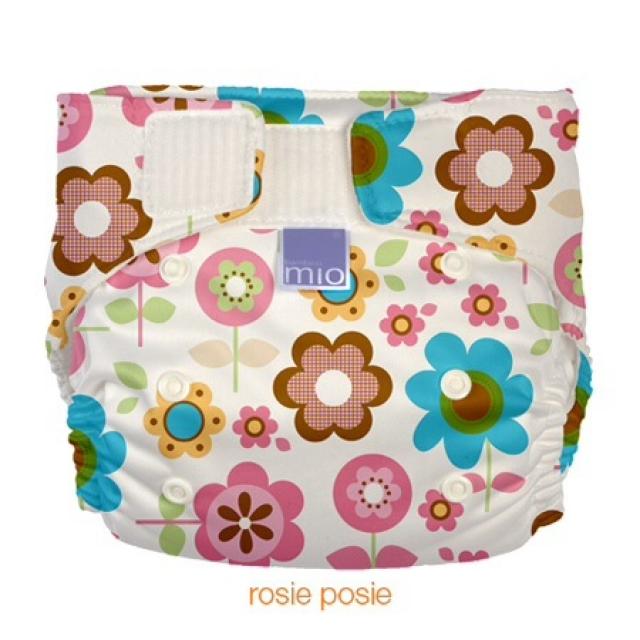 I simply love the cuteness of the new Bambino Mio solo prints very bright and eye catching. The nappy is an adjustable BTP nappy, however, my daughter was premature and this nappy would have been too bulky to start with and wouldn't have done up tight enough. I have to say it fits better now she is over 12lbs.
It copes very well with my heavy wetter and contains breast fed
poo well. I haven't had a leak yet unless my husband hasn't done it up properly. I find it a little bit bulky under trousers however with dresses works fine. We normally use it at night with a bambino mio booster and we get 7pm-7am out of a nappy.
They wash really well and haven't had any issues with staining. I find them very quick drying as you can pull out the core and dry very fast on the line or over night on the airer.
We have the plain colours as well which we like as they are quite bold.
Update they released 4 new prints on 24/04/14 which are so lovely which made me change the original score for cuteness.