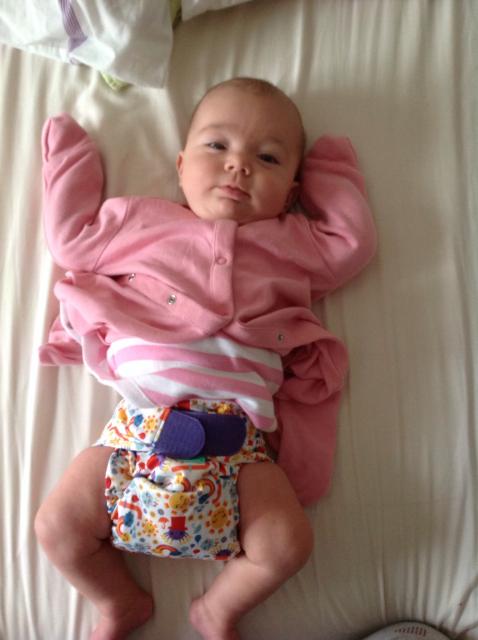 Manufacturer:Tots Bots
Nappy Name:Easyfit V4
Type of Nappy: AIO
Fastener: hook and loop
Material: Minky, cotton and bamboo
Size:BTP
Reliability: 8/10
Absorbency: 8/10
Cuteness: 10/10
Drying Speed: 6/10
Slimness: 7/10
Value for money: 7/10
Overall Comment:
Highly recommended
Detailed Comments:
I simply love the new nursery rhyme prints they are so cute. Incy Wincy is my favourite because I love the smiles on the sun and clouds.
Pros
Nappy very absorbent without booster
With booster brilliant for night time.
The hook and loop fastener helps to get a tight fit.
All the patterns are very cute.
Nice to show off.
Easy for other family members to use.
Cons
Takes a long time to dry.
Very bulky makes dd's bum look huge.