Manufacturer: gNappy
Nappy Name: gNappy
Type of Nappy: hybrid
Fastener: Velcro
Material: gPants 92% cotton and 8% spandex; gPouch is a breathable nylon; gRefills are made of cellulose rayon, fluffed wood pulp, and sodium polyacrylate (SAP) & gCloth are made of 2 layers of polyester microfleece and 2 layers of hemp/cotton
Size: sized newborn 2-4kg (6-10lbs), small 3-7kg (8-14lbs), medium 5-13kg (13-28lbs), large 10-17kg (22-36lbs) & extra large 15+kg (34+lbs)
Reliability: 10/10
Absorbency: 10/10
Cuteness: 10/10
Drying Speed: 10/10
Slimness: 10/10
Value for money: 8/10
Use: hybrid for holidays can be used with cloth or biodegradable insert.
Overall Comment:
Fabulous!
We visited the baby show on Sunday, although I had seen gNappies before DH didn't see why we needed them (I wanted them for holiday). DH looked very intrigued about them after watching the demonstration he said he thought they would be great for holiday and when Nannie is looking after DD. We ended up purchasing 5 gPants, 2 gPouches, 1 pack of gRefills and 1 pack of 6 gCloths to try.
gNappies are a hybrid nappy that bridges the best of both world between biodegradable disposables and cloth nappies. I would recommend hybrids for holidays abroad when you do not want to be hunting washing facilities.
How they work?
There are 3 parts to a gNappy:- gPant, gPouch and gCloth or gRefill.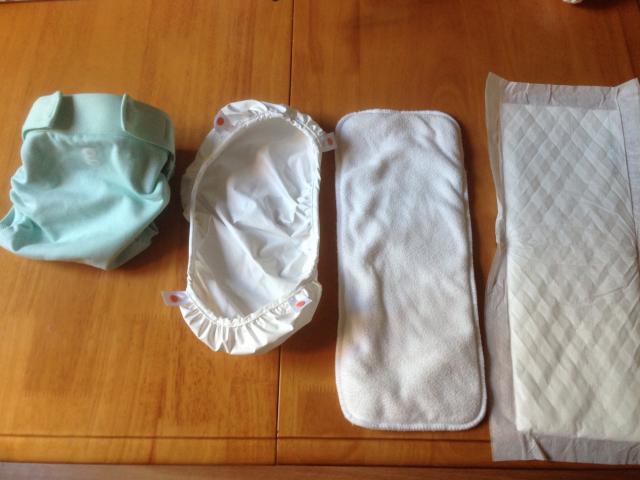 The gPouch is popped into the gPant and the gRefill or gCloth is pushed into the gPouch. Then you put on baby ensuring the gPouch is right up in baby's leg creases (where knickers would go), Velcro tabs at the back (more about this later) and check gNappy is pulled up high enough.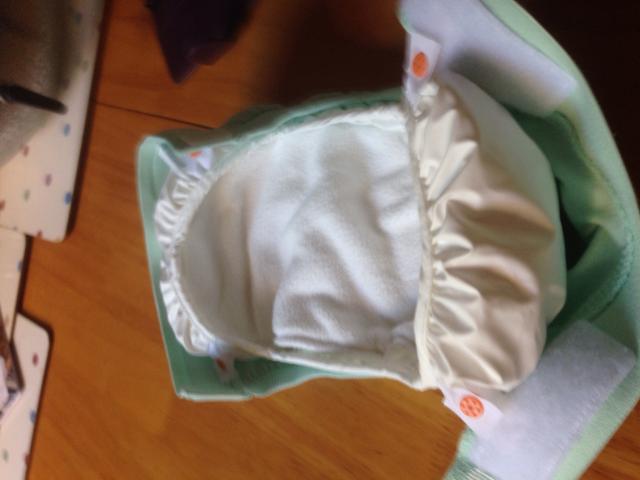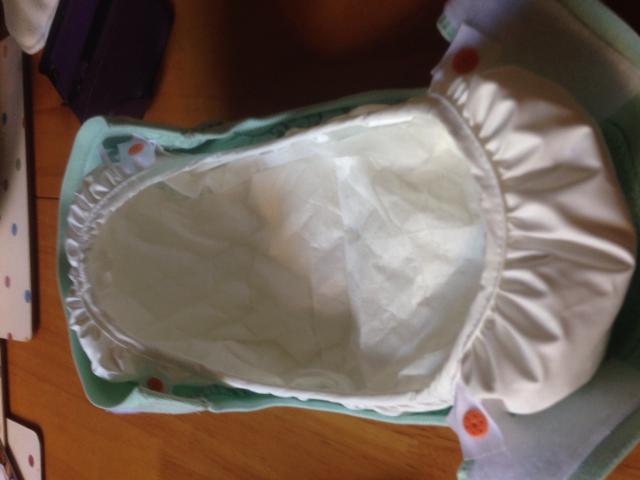 The gPants are 92% cotton and 8% spandex. The gPouch is a breathable nylon. The gRefills are certified Cradle to Cradle so everything in them goes back into the earth in a positive or neutral way. They are made of cellulose rayon, fluffed wood pulp, and sodium polyacrylate (SAP). The cellulose rayon and fluffed wood pulp comes from sustainably grown and harvested softwood. Sodium polyacrylate (SAP) and is a green and non-toxic water absorbing polymer. The gRefill can go into your compost bin and will complete break down in 50-150 days. (Normal disposables take over 182,625 days or 500 years). The gCloth inserts are made of 2 layers of polyester microfleece and 2 layers of hemp/cotton.
The review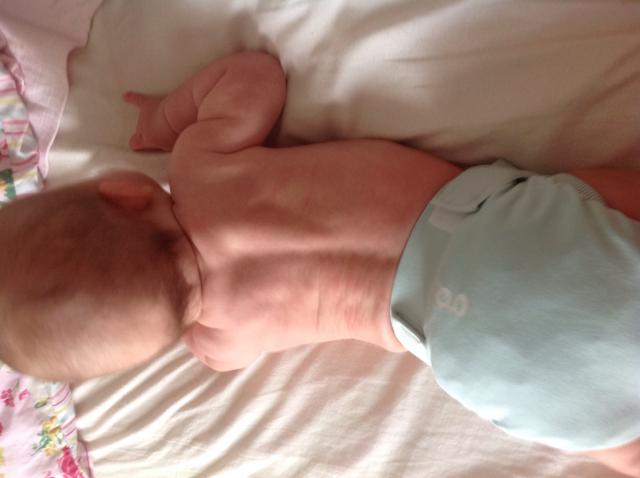 Right so loading the gNappy was very easy even though the inserts look like they won't fit at all, they do and make the gPouch form a 'u' shape. I tried the gCloth insert first, put it on Isla which was a little tricky at first because they do up at the back. You have to make sure you get the gPouch right into their knicker line (where pants would go). Isla fell asleep for 3.5 hours which I wasn't expecting, the gNappy held everything in really well. I got a slight leak at the back (by waist band) due to doing the nappy up too tight. But over 3 hours without a massive leak. When I tried again with another gCloth and ensured I could get two fingers under the band of the gPant it worked perfectly and got 2 hours with no leaks what so ever.
Next I tried the gRefills as I am desperate to use only this combination on holiday. They were easy to pop into the pouch, put it on Isla and remembered not to do it up too tight. She then fell asleep again (my daughter sleeps lots) for 2 hours. When she woke I changed her and she had done a poo. Well my first thought was I bet it's everywhere, as joys of breast feed poo is it's very runny. I have to say I was very impressed the pouch does it's job of catching any escaping mess and the gPant was spotless. I just clipped in a new gPouch and was off again with a new gRefill. This is going to be brilliant on holiday.
Well after trying both combinations of inserts for gNappies I have to say not only are these good for holiday they would be brilliant every day. I love the choice of colours for gPants as they are beautiful. I love that you can compost wet gRefills and that they don't contain nasty chemicals. The gCloth would be my favourite as it's so soft and lovely next to a baby's bum. Once you get the fit right they are super easy to use. I actually love that they do up at the back as it will make it harder for little monkey's to get them off. I have to say I found this nappy super reliable. The lovely thing about gNappies is their slimness they are one of the slimmest reusable nappies I've ever used. The gPant, gPouch and gCloth all wash really well and are super fast drying.
The cost of gNappies well you can buy a starter bundle for £31.95 which contains 2 gPants & a packet of gRefills. gPants are sized so the fit is much better. The sizes are newborn 2-4kg (6-10lbs) which popper down at the front for unbiblical cord, small 3-7kg (8-14lbs), medium 5-13kg (13-28lbs), large 10-17kg (22-36lbs) & extra large 15+kg (34+lbs). The gPouches, gRefills and gCloths come in two sizes n-s (newborn-small) and m-l-xl (medium, large and extra large) which means they will last longer. gPants have two prices £14.95 for block colours and £17.95 for pretties. The best thing is for full time use you only need 6-8 gNappies so considerably cheaper than some systems. To use gRefills all the time would be comparable to using premium brand nappies daily as they work out to be 23p each roughly.
Increasing absorbency
With gNappjes you can increase the absorbency very easily their website suggests a few methods and when I first read it I was a bit unsure as I needed a picture to help me out.
The sushi roll
– tuck in one disposable insert like normal. Then take a second insert and roll up so it makes a smallish rectangle. Place it on top of the first insert, in the middle for girls, up front for boys.
Girl sushi roll-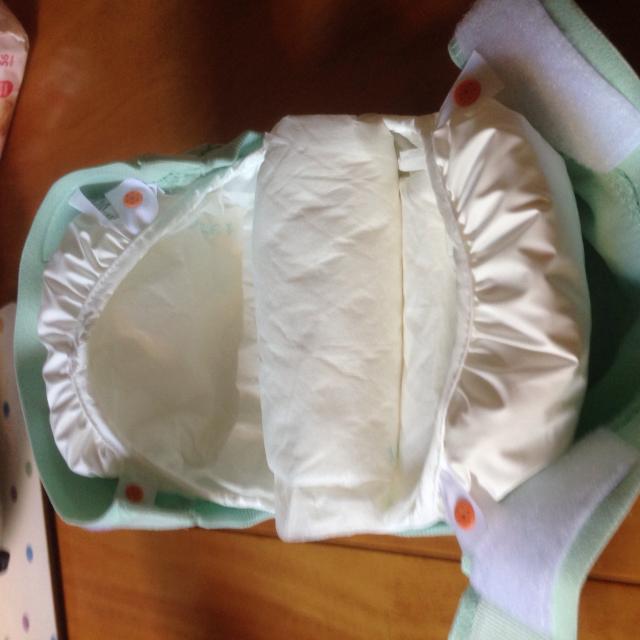 Boy sushi roll-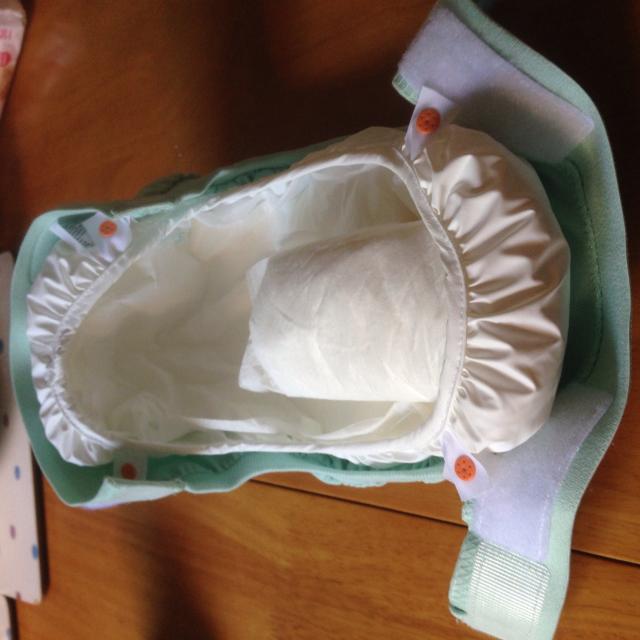 Insert plus doubler
– tuck in a cloth insert. Lay a disposable insert on top of the cloth insert.
Hemp sandwich
– Using two cloth inserts, place the hemp sides together so that they're in the middle, fleece side faces baby's bum. With the g tickets on the inside of the sandwich. Then tuck them inside the gPant.