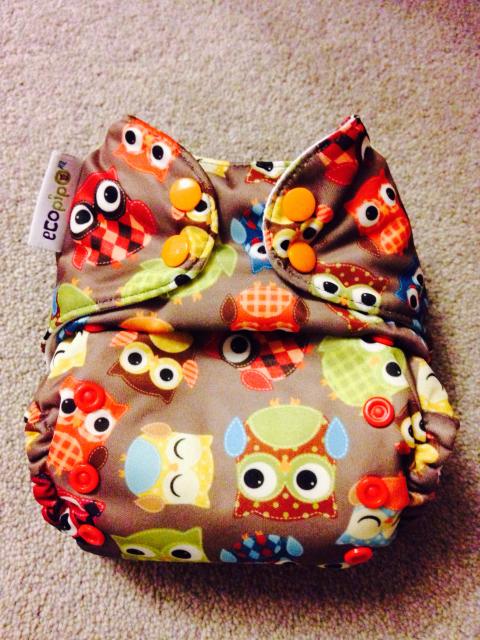 Manufacturer: Ecopipo
Nappy Name: Ecopipo one-size
Type of Nappy: Pocket
Fastener: Snaps (also available in hook & loop)
Material: PUL outer (also available in minky), micro-fleece inner, bamboo & microfibre inserts
Size: One size (8 - 35lbs)
Reliability: 10/10
Absorbency: 10/10
Cuteness: 10/10
Drying Speed: 8/10
Slimness: 7/10
Value for money: 9/10
Overall Comment: Highly recommended
Detailed Comments:
If this nappy was just a smidgen slimmer I would have rated it fabulous!
This is definitely my most absorbant pocket nappy and beats most (if not all) of my fitteds too! It comes with 1 long insert which you fold in 3. 2/3rds bamboo (I'm sure at least 2 layers thick so becomes at least 4 layers once folded as super absorbant) and 1/3rd microfibre to draw wee quickly away from baby. There is a 2nd single length insert of 3 layers of bamboo to add extra absorbancy but so far I haven't needed to use this. My LO is a heavy wetter and I comfortably get 3.5 hrs out of this nappy and inserts still felt like they could have gone longer if necessary. This would be perfect for long journeys as don't get compression leaks either which has always been a problem for us with any other micro-fibre insert we've tried.
O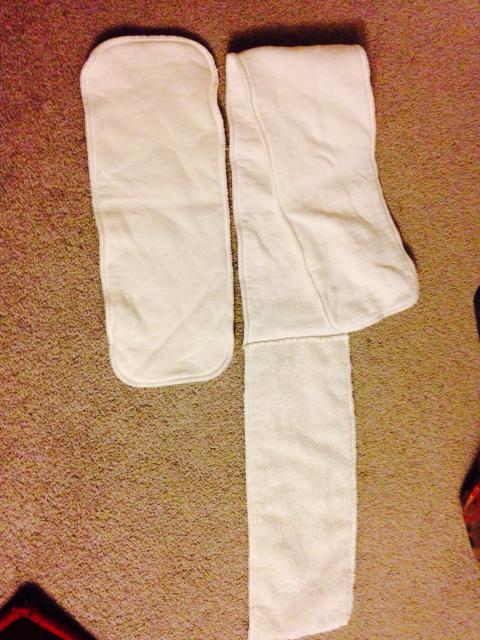 The pocket opens from both ends so and is really big so very easy to stuff nappy. There's also an internal gusset which forms an amazingly effective 'poo channel' to keep it within centre of nappy so you get great containment.
Oo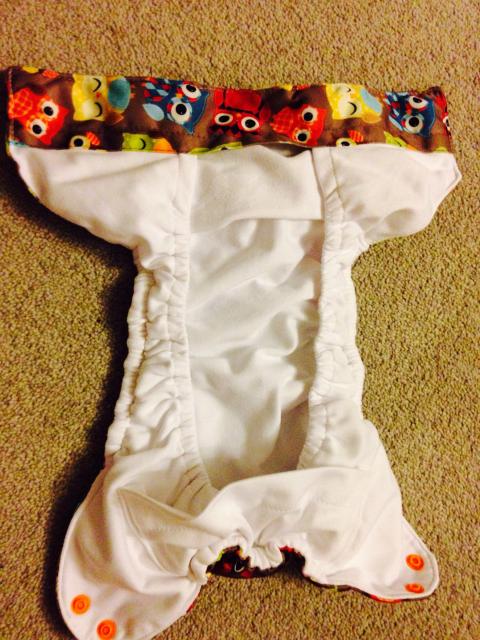 The only negative of this nappy is that it's not very slim fitting so you get a definite cloth nappy big bum, but to be honest the lovely prints, good fit and super absorbancy far outweighs this.