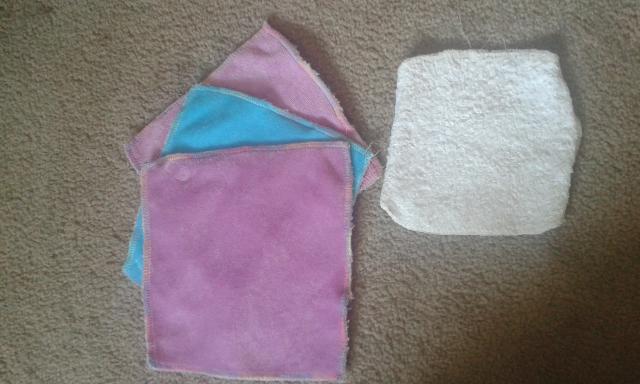 Make: Greenabubs
Size: Slightly smaller than a flannel but much bigger than standard cloth wipes.
Material: Super soft cotton velour on one side and short pile bamboo terry on the other
Price: £10 for 10
£15 for 20
£20 for 40
We absolutely love these wipes. They are now our favourites. The size means that you don't end up with yucky fingers. My boys have tummy issues so good wipes are a must. The Terry side cleans even the stickiest of mess up really easily and the minki side is great for drying the bottom a little before putting the new nappy on.