Here are the most recent additions to my fast growing CSP.
Got these the other day
I cant remember what they are oops. They are quite big and fleece backed. I think these will be for night times.
I ordered these from fussybutts all OBV and wool backed. I got a free linner(right in pic and a face pad)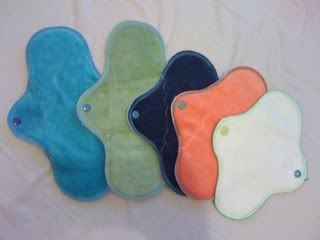 This is a pic to show the sizes for the puddllekins CSP for Chelle (zippie-purple-monkey ) -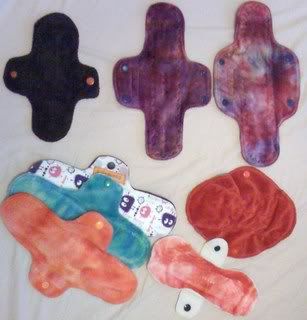 8" pad this is a b'classic i think then a 10" and 12" b'natural
3 b'classics in 10" a 8" tester pad.
The one with white wings is a slimbo.