Well here's most of my stash.
I have 2x fluff and stuff ones otw.
Top row -
RCD boutique liners - 5x GHMILY, 5 purple Ooga.
fussybuts linner, RCD boutique winged liner,WN minkee liner, 5x WNFF liners, 5 xHO light pads, fussy butt light pad.
Bottom row -
PK's OBV/wool (I have a large one which the same but bigger),Minkee toped Ooga back, slimbo, flower slimbo.
WN bag (I need a bigger one
) 3x WN lycra topped (1 has disapeared, I have 2 or each) WN minkee topped, (not sure what the next one is I have another in different colours too) RCD boutique tinkerbell, fussybutts ( I have another in the wash)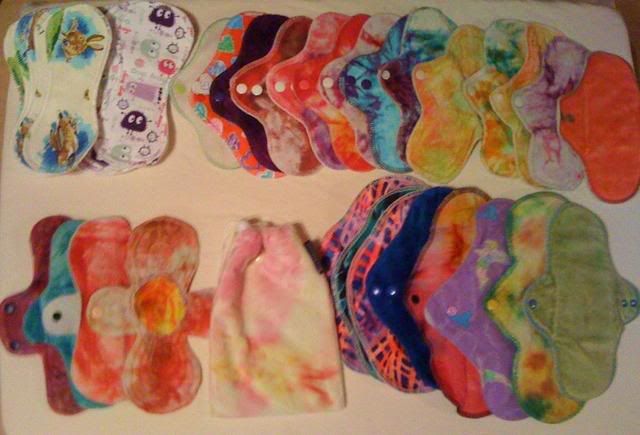 Oh No! I make that 39!
I can't have an odd number! I should get round to making myself some
On no worse I have the 2 otw! That mean I need to make it up to the next 5 so I need 3 more