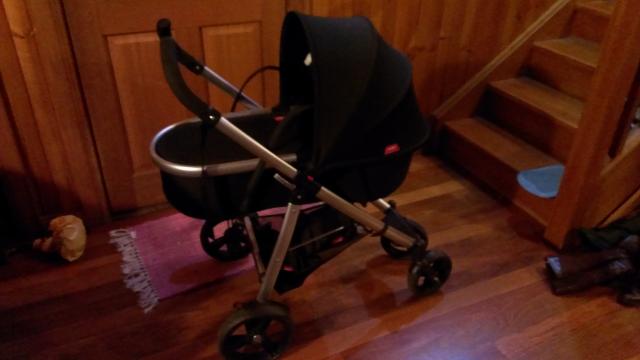 I'm so pleased with it, it folds up really nicely, much flatter than others I've seen. The bassinet also collapses flat, perfect to travel with, it will fit in a suitcase and it is all so light!
It fits on its side in my little C4 boot with a 2 second wheel release on just the top side
Thanks to all who have answered my months of pram posts
and to @Dora for suggesting I look at it!