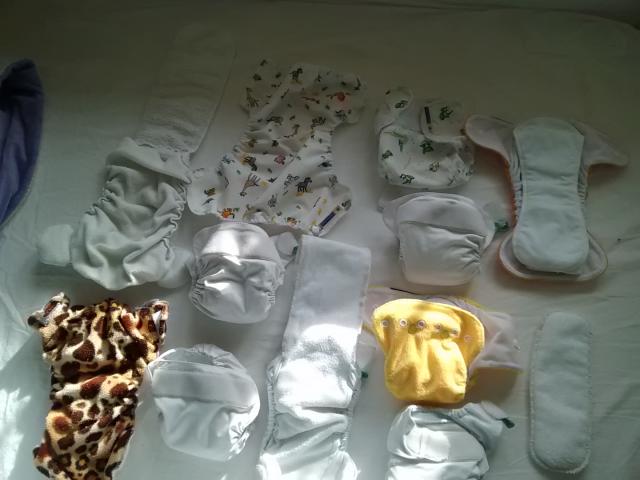 I have2 itti bitti SIO sml, 5 x Teenyfits (with microfibre boosters), 1 Bimble size 0 with pullout booster (nippa fastening) and 1 easypeasy newborn bamboo nappy (aplix) plus 1 motherease xs rikki and 1 mother ease xs airflow. I also have a spare soaker set for the iiti bittis. all in VG/excellent condition, the Ittis in particular have only been used a couple of times and are in mint condition. I will also have a few more smaller sized wraps/nappies coming up for sale in a few weeks as DD2 grows out of them, so PM me if you are interested and I can let you know what i have.
Ittis £5 ea, £3 soaker set. Wraps, teenyfits, easypeasy nappies £2 ea (excluding postage).
Realised i edited old post, should have done a new one (items added 6/10/17)!