In the wait for my own chickens I get my eggs either from my neighbour or from our local hardware store that sells their own fresh eggs - they have them in a big wicker basket and you can just choose the ones you want, I always spend ages doing a nice pattern of dark and light ones
. On Thursday they had the biggest egg I've ever seen so I had to have it!
The other egg is a normal 'large' size egg!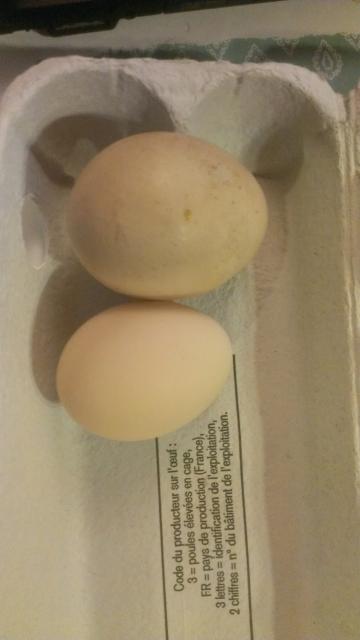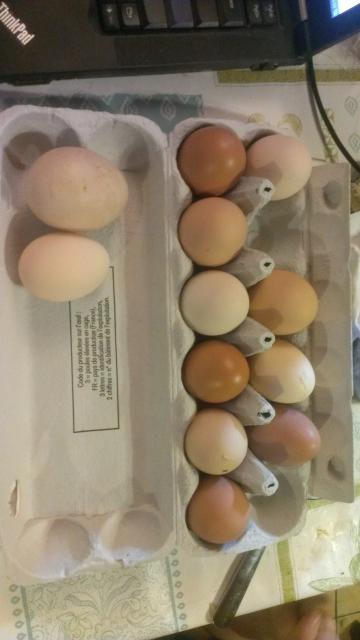 I was doing lots of chicken reading today and was on a blog where the woman was saying that one of her chickens had laid the biggest egg she had ever seen and it weighed in at 96 grams so I weighed mine and it was 102 grams
poor chicken - must be like pushing out a 12 pound baby