Price: £60.66 PayPal Costs: £2.57
Total: £63.00 + £6.80 p&p
---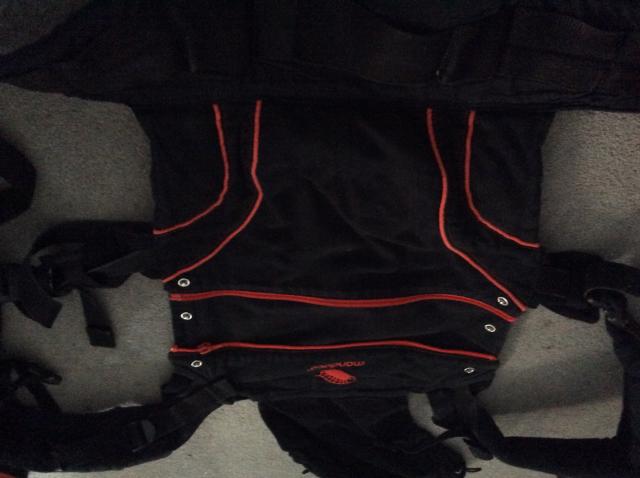 Manduca limited edition red radical baby carrier. Good used condition and really flexible (front, back and hip carries) , I have used this from birth with the built in infant insert and with my toddler, we only stopped because she was too heavy for me. its also been loved by my husband as its really easy to adjust.
Minimal fading on straps but in very good condition.
Picture currently upside down which I will try to remedy...