So I found a dress today
in my head was after maybe a 40s style but ended up with a very 60s looking one
. It is pale gold with flared sleeves and is lined - a bit worried about the cold so thinking I could even put a tight black long top underneath if I need to.
Here it is: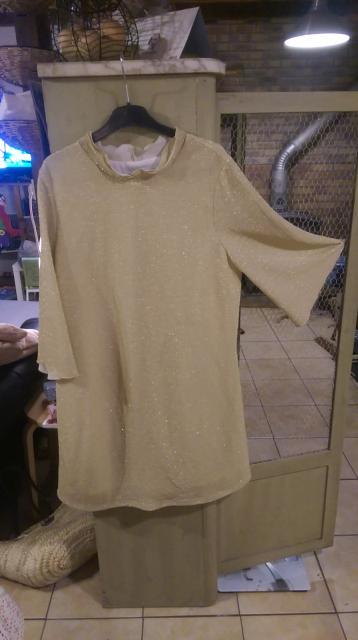 Quite sparkely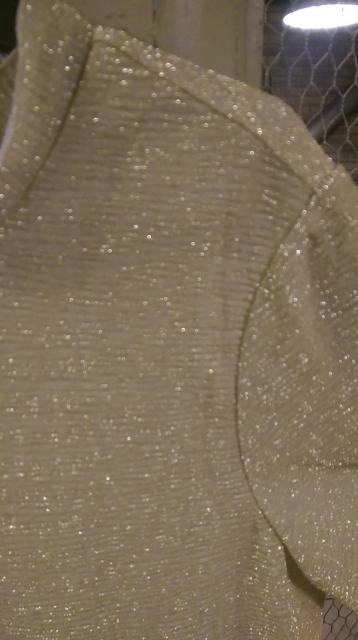 I have a couple of bags: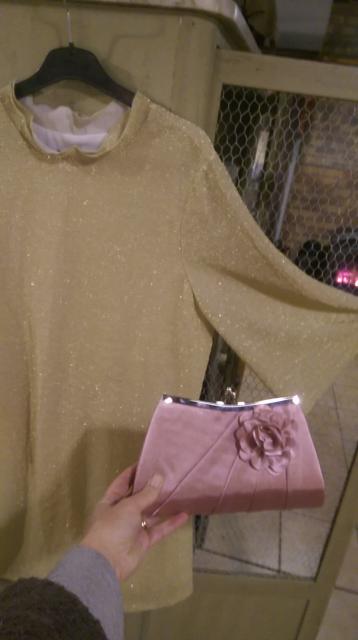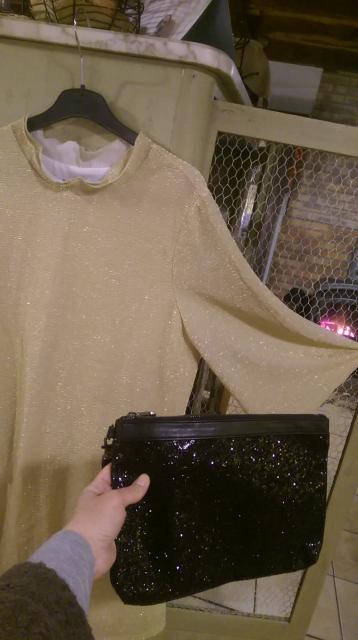 Thoughts at this early just found the dress stage are thick black tights (apparently the barn wedding venue is not warm
) and if I can fit into them (are pre kids) some quite high black boots I have (although wonder if they are too chunky and where they are and if they fit
) or that I can buy some new black heels as I dont' have any. Other ideas please!?
Thinking of some sort of shawl or somthing as don't want to wear my boring day to day black overcoat - but what colour / style would go?
Was going to get my hair done this week back to a short choppy bob but now thinking with this dress maybe I should leave it and learn to do a beehive or something?????? anyone got any other ideas / thoughts?
ETA jwellery and accesories - I have (where??) a delicate black stoned collar necklace which I though would work or the other idea I had is some mad chunky fake pearls on neck and wrist. What do you think???
Look forward to some help