Mum bought me some Basil, coriander, parsley and chives last week. Today I went to the farmers market and got some mint so I have potted all them! Also finally got my lovely geraniums out of the plastic pots!
I also got a whole heap of seedlings: cucumbers, mini broccoli, leeks, flowers (can't remember the name!) and stacks of pick and come again lettuce! Just about to go and plant all them! Will do some pics!
Louis seedlings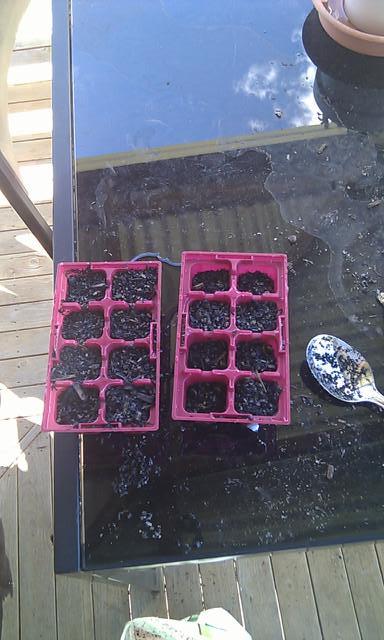 Are these pansies or petunias or something else?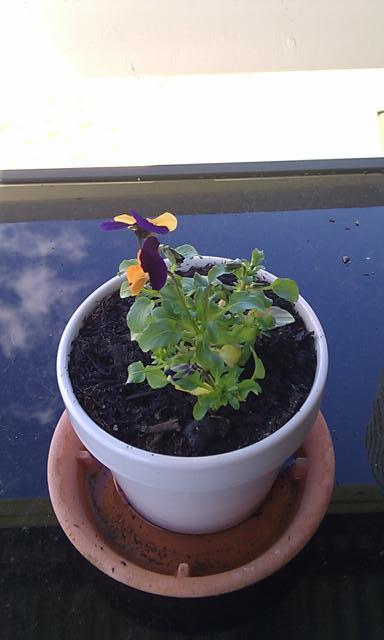 Big herb pot with coriander, parsley and Basil.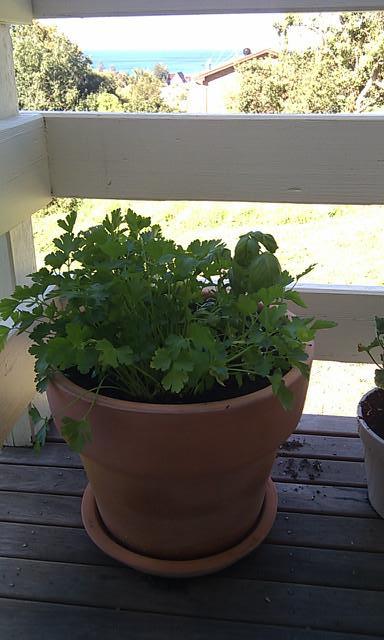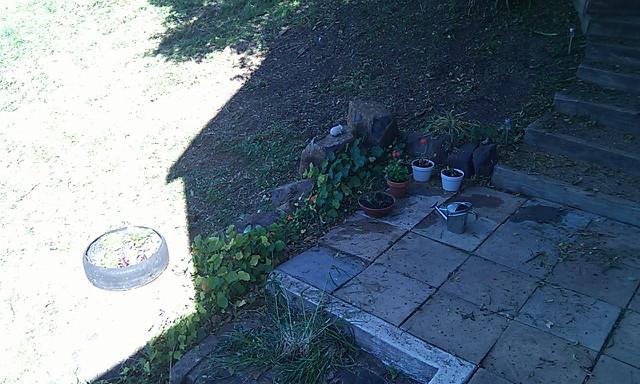 Salad tyre with rocket, spinach, and pick and come again.
Broccoli etc on our very steep slope! I'm hoping this will work! I figure crops grow on hills! I dug the earth up a bit then a hole with potting mix plus fertilizer, the soil is mega fertile so fingers crossed!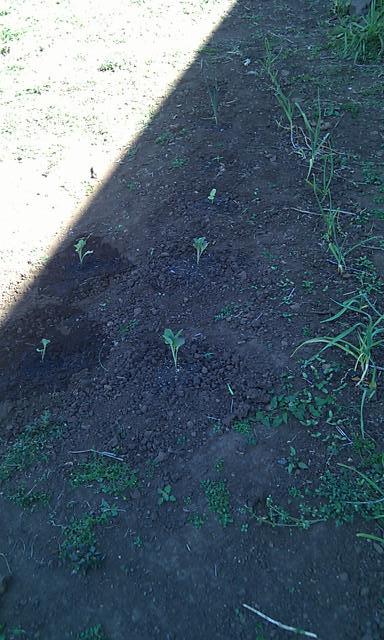 Mint and chives I seperated the chives out I hope that was the right thing to do and they'll thicken up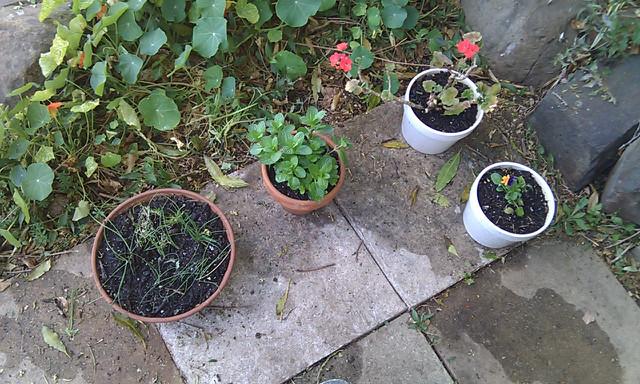 I hope that I haven't put too much in here, the pot is huge so plenty of root room - fingers crossed!