We started work on the garden last year
Here are some progress pics!

April 2012 - these are the "Before" pics
there was an 8ft x8ft triangular pond and massive rockery surrounded by boulders!
It was mammoth work getting all the reinforced concrete out!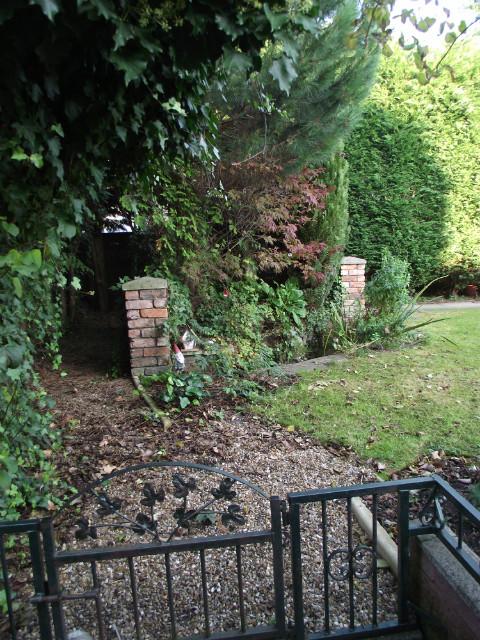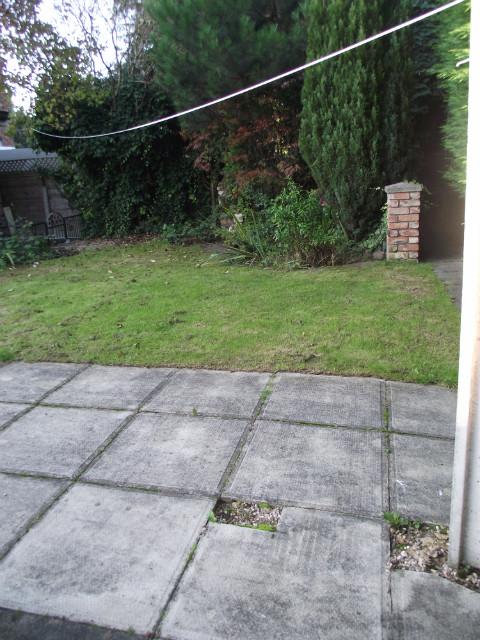 During pictures.......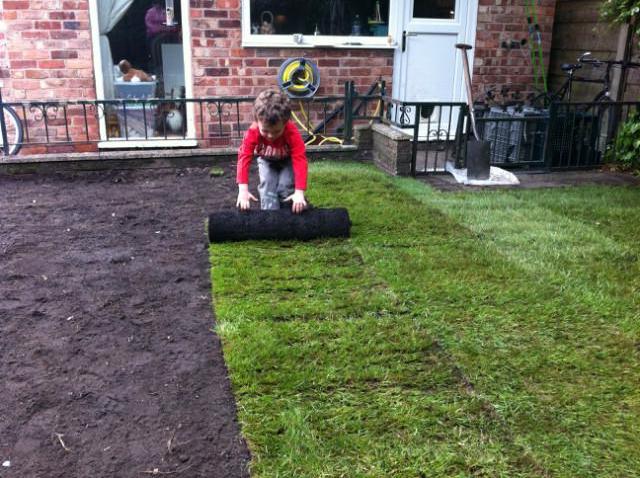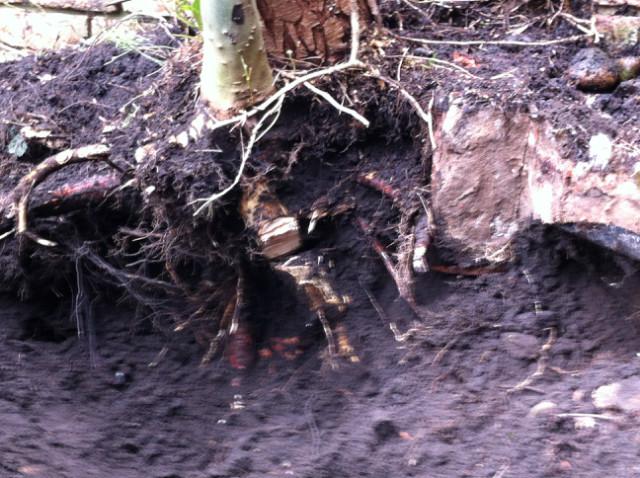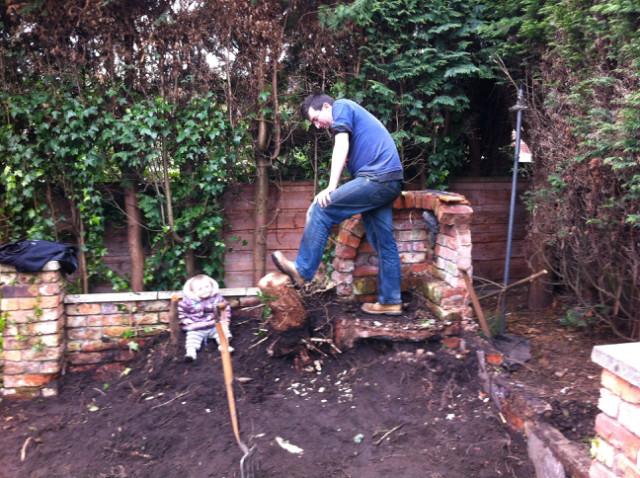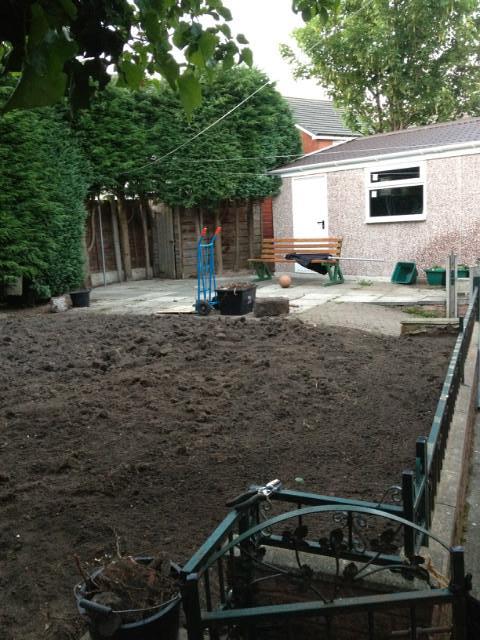 May 2013
- Here it is after our recent efforts to clear the borders. We've removed tonnes of dead ivy and all the dead branches!
We've added some temporary edging with the bricks and put bark down to smarten the whole area up!
The new lawn we put down last year took a huge battering over the winter with all the snow and frost - and also a new puppy who has widdled over it all. So DH has been working hard on it recently and its picked up brilliantly with some TLC.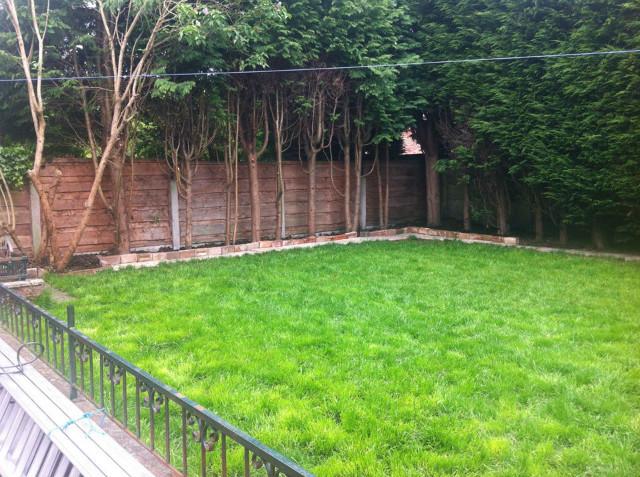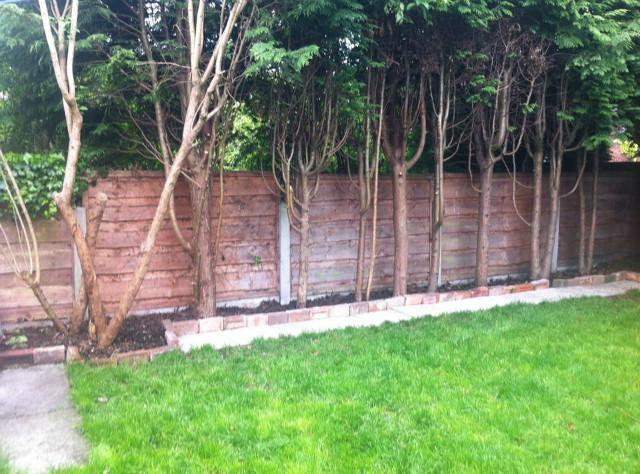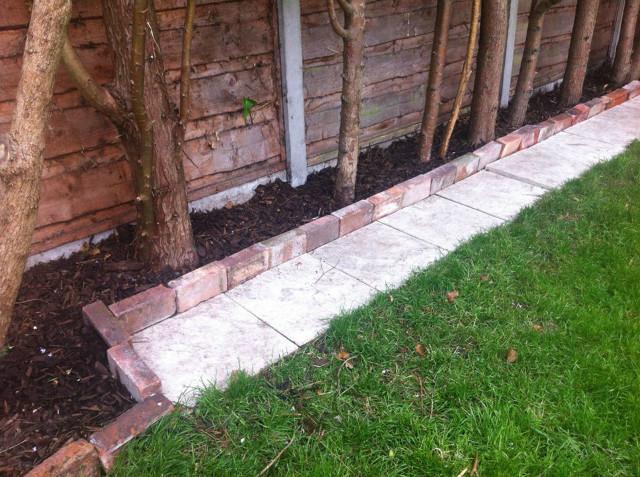 Now to decide what to do with the rest of the garden - lots of hard standing area for James & Eleanor to play on. Thinking a small wooden playhouse, a mud kitchen, some seating and DH wants a brick BBQ!