Since moving I ve been holding back doing anything ( bar weeding the front) as its tricky to know where to start. We inherited a mature garden that has been a bit neglected ( the same as the house!) over a few years. You can see someone has designed and planted really well and then the next owner just left things to self seed and hasn t cut things back when they needed it.
The veg patch was so overgrown and I ve been desperate to find it again and get things planted for this year
This is what I have been doing bit by bit over the last few weeks with small hands 'helping' ( read trying to eat soil and throwing water around!)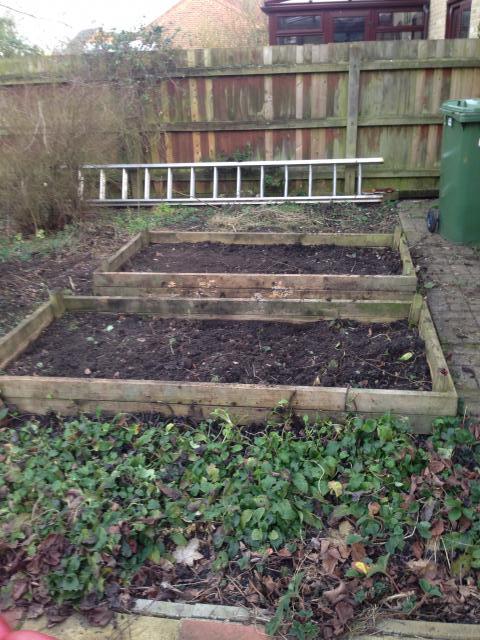 The little separate beds were buried under everything!
My plan is to add some compost from the falling over compost heap ....... And I not got much further than that in my plans.
We also started a little fairy garden next to it