Still struggling with what we have, not that I've had time to get out there! I thought I could take pics of what I'm stuck with and see if any of you can help! So here are todays:
Purple ball flowers: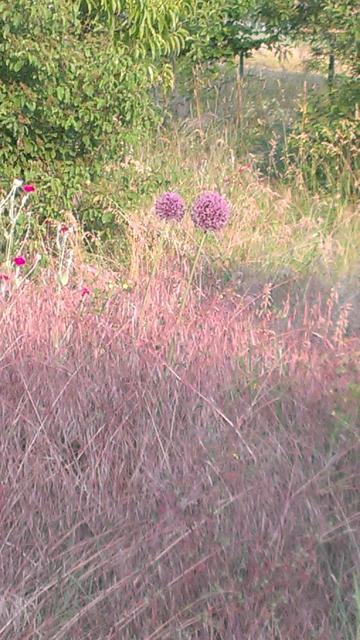 These were just brown sticks in the winter but now have taken over about 20 square metres of the garden and are maybe 6-8 feet tall?