I came across the idea of starting seeds in the winter outside in bottles, apparently you can even do it in hard snowy winters starting as early as December. Apparently you end up with really hardy seedlings too! In the absence of a greenhouse (I have the frame but no cover!) or much light or warmth where there is light in the house this seems like the perfect solution for me to get a headstart on some of my seed growing. I read one article that pointed out how much more a garden costs if you use seedlings (which had kind of been my backup plan
).
Anyway for the last few days I've been collecting all my big bottles and giving them a wash out.
First I cut around the bottle leaving a hinge on one side: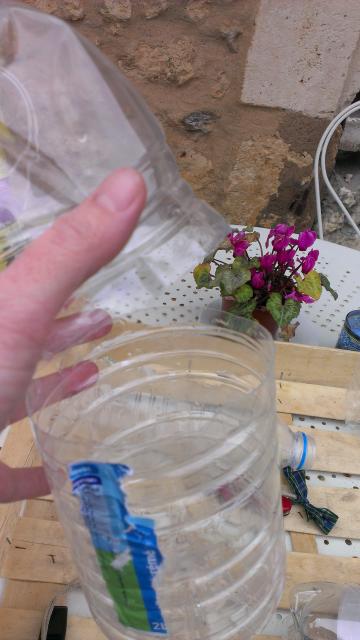 Then I put drainage holes in the bottom of each bottle: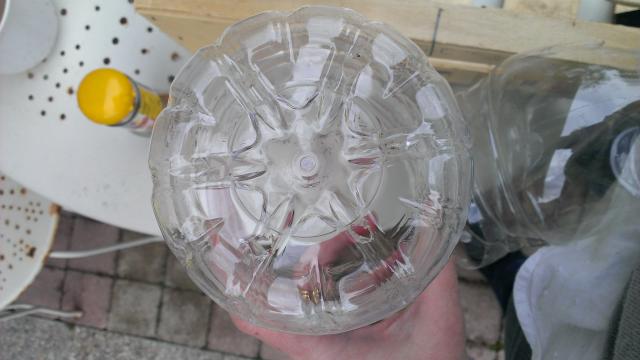 I then added the soil, watered it, added the seeds (and more dirt as required with each thing) then a final sprinkle of cinnamon. From my recent research into this whole veggie gardening thing I have discovered that it is a strong antifungal and stops new seedlings / the dirt getting the nasty growths that they sometimes do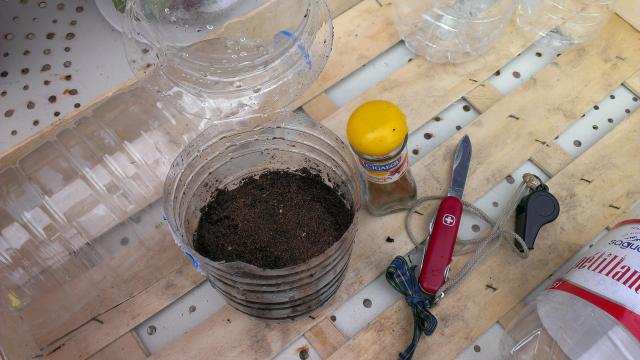 I then shut the 'lid' with some tape and labelled them with what was in there and some basic instructions from the packet (for when I loose / can't find it and need to do something with them ASAP
) as well as the date: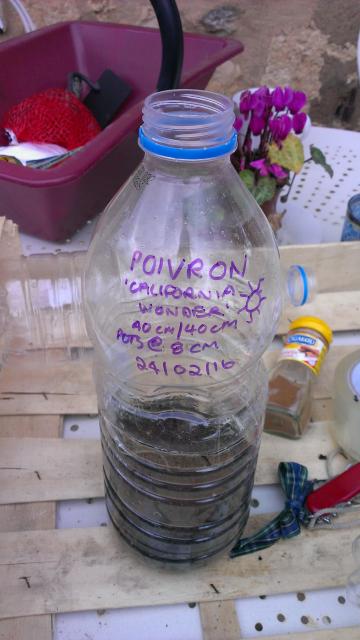 A bit fiddly but I now have peppers, leeks, sweet peas, courgettes, basil and brussel sprouts ready to sprout (hopefully
)! Apparently you don't' even need to water them a lot of the time as what gets in / condensates overnight is sufficient. We shall see but I'm pretty excited about them adn you can mist spray if needed! I'll update as I see progress and add to the plantings!