bringing in conjunction with the ID the plant game a new game just for all my exciting new weeds that are coming through now that spring is arriving! I have spend I'd say at least and hour a day this week just sorting weeds and I'm not even touching the iceberg
I dont' want to use weedkiller as I want an organic garden so am getting (trying to get) on top the old fashioned way!
so there are 2 that are really making their presence felt (other than the nightmare lurking under the ground that is our knotweed farm
- we will use weedkiller on it but it doesn't work on it's own, we'll also be digging / cutting / pulling up - anything to weaken it!).
This is the first one and it is all through the area where the veggies are going so I'm tryign to get them before I move in with the tiller. Any idea anyone?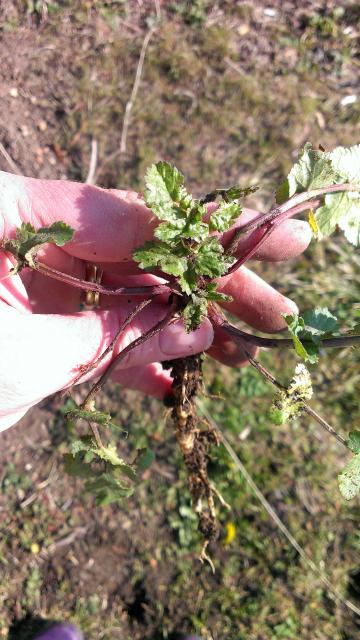 This is quite a small specimen - some of them are huge - up almost a foot / 30 cm across (the top not the root) I'd say the biggest I've seen is.
And this is kind of pretty and popping up everywhere, particularly under trees - looks a bit like carrot on the top and has a white root (like a tiny carrot). I did look it up and didn't write it down and have forgotten
so thought I'd ask as one of you may know!