I've been planning this for a while as the area around where we sat in the summer wasn't very exciting (mainly some scraggy grass with weeds
). I've had lavender for weeks now and hadnt' got around to it but todya I decided to put it in. I had started turning some of the grass so it wasn't totally from scratch but I decided to extend it and make the end nearest the house a Mediterranean herb garden too as I realised my rosemary isn't very happy in the herb garden as I think it is too wet for it.
I forgot to take a totally before shot!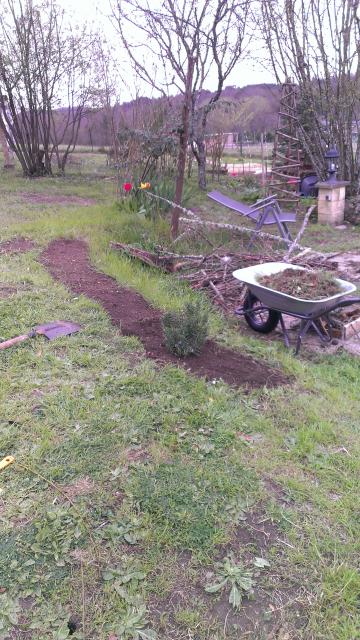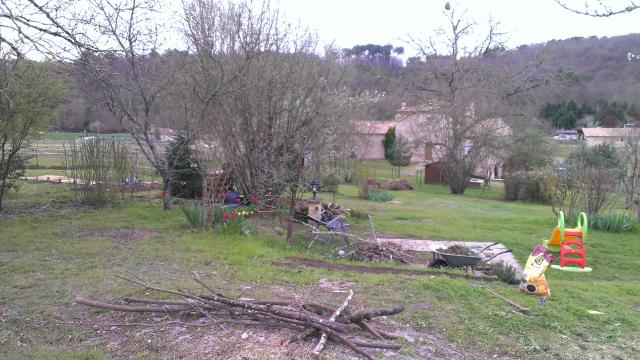 I had a small miniature rose pot left from my rose bed project last summer. TBH I thought it had died but saw it was sprouting lots of new leaves so decided to add that on the end as it is only little and the rosemary will get quite big. When I looked at it I realised there was actually 4 little plants so I kind of opened it out so it is in a line, I think it will look nice when it fills out!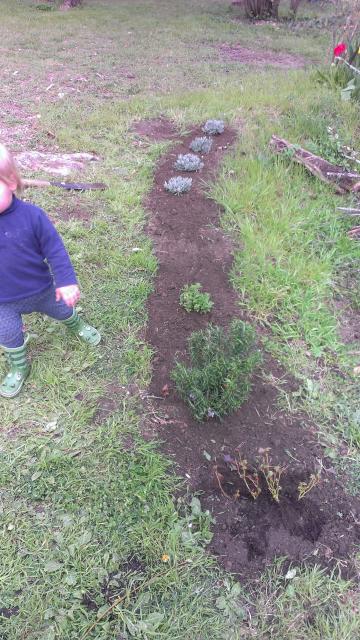 Excuse the messy terrace, over winter we have been using it for our wood pile! That needs cleaning off and sorting out too
so much to do! The steep hill running down to the terrace from the bed will be covered with stones to make a wall that isn't totally straight (so will probably plant rock plants in it).
So at the the moment there is 4 lavender and an oregano, a rosemary and the rose. There is a gap which I am not sure what else to put - perhaps more lavender or more herbs - I'm actually thinking we may need a 2nd oregano bush. I decided not to move my thyme from the other bed as it won't go as high as the other things. The other bonus is all these things are natural bug repellents to keep the mozzies away int he evenings