I thought I d never get to plant anything but I eventually got some of the plants I d ear marked to sow in March in on ....... 1st April... So I nearly made it!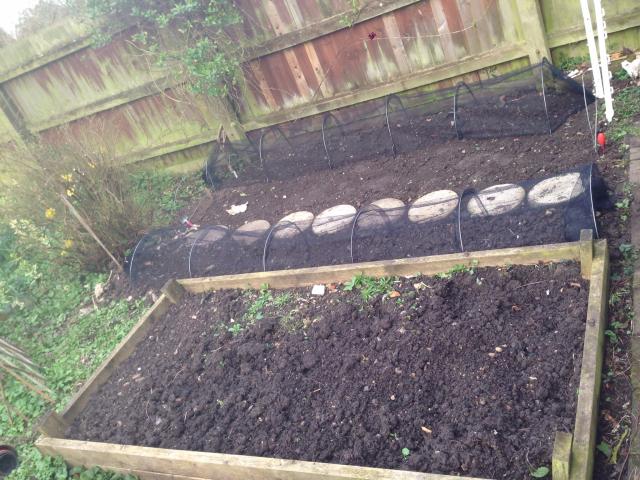 The beds weren't nearly as prepared as I would have liked but I just needed to get things planted as I was hoping to use this space to add some more broccoli and others for the winter.
Then out of no where the wood pigeons have spotted my broccoli that's in its prime and have been nibbling
they haven't touched it ( that I know off) over the winter or later summer last year. So I ve had to put up this temporary net contraption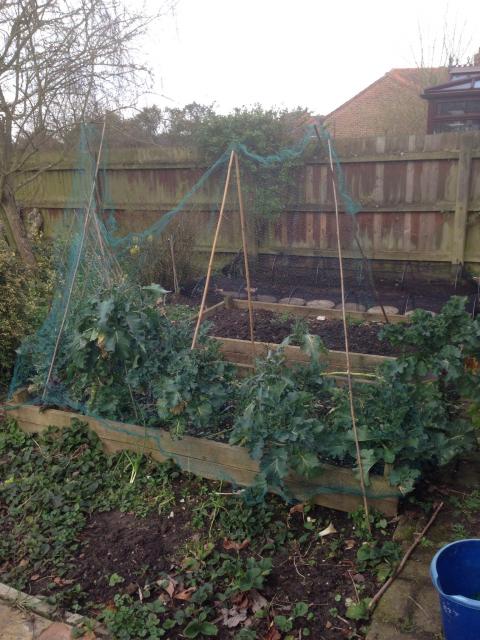 It was all I could do with what I had. Anyway I've seen said pigeon approaching today and the net seemed to sufficiently freak it out so fingers crossed but I m not holding my breath! I need a bird scarer, my cat is not working.
So far I have spinach in (grew that lay year and it did well), cauliflower and cabbage seeds planted.- I ve never grown them and have netted from the beginning to avoid cabbage whites which loved my broccoli last year.
Today I planted pepper, tomato, sweet corn and cucumber seeds in the green house which will stay in the greenhouse.
I wanted to get some lettuce seeds in outside but the bed's not ready.
As you can also see the front bed is due to have strawberries but tge strawberries which are there are surrounded by weeds and then a few onions from last year appeared a few months ago, I m going to see what they do!