For @clothmama
Ok the saga of the shed.....
It's trucky to get a photo of as it has been built on the back of the existing summer house. We wanted somewhere to put all of our tools, kids toys etc rather than in the summer house and actually sit in their and relax with pimms in the summer ( yeah right!)
So BIL said he'd build us one as I spent quite a few days a week looking after nephew last year when SIL slipped a disk. Lovely we thought.....
Then he got people in to level the ground for a day and lay slabs ( we could've done that , time dependant etc) and then the materials cost loads so hence the ridiculous cost. Anyway here is the summer house with the shed on the back. A work in progress as its had a lick of paint outside but not in yet. Oh and we haven't finished the roof on the shed yet and it has no floor so decided to give it a floor too. Still lots to do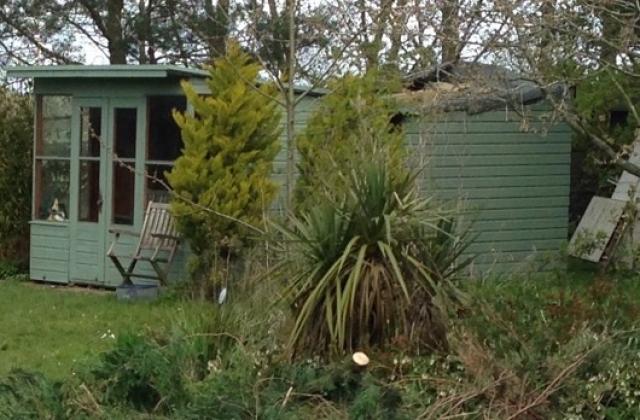 This is the gap where we've taken some big conifer trees out.... And the mess across the garden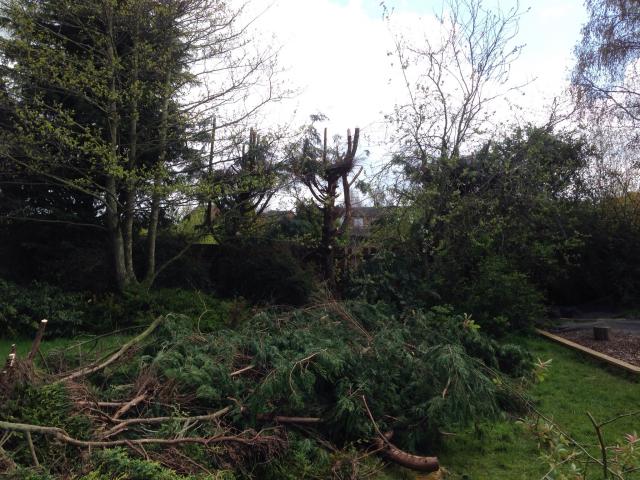 And the pergola half finished.
We had a metal one which held up roses. I also found a vine last year so hope to retrain the roses that are there ( we had to move some so I hope they survive) and the vine up and over the top.