Been in the garden much of the day again! Finished (well for now) the circular bed, was really hard work we had to dig out the (many) brambles and nettles then cardboard the whole lot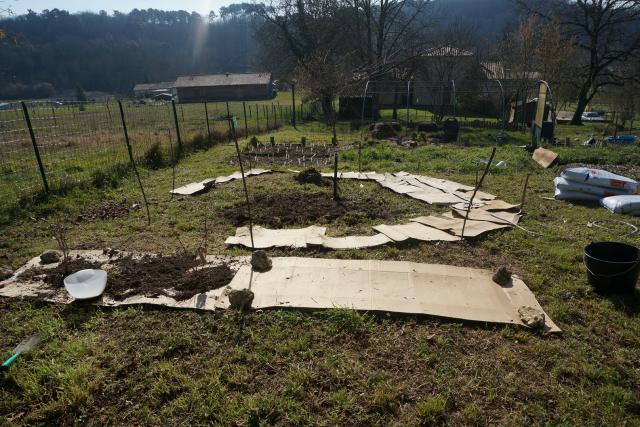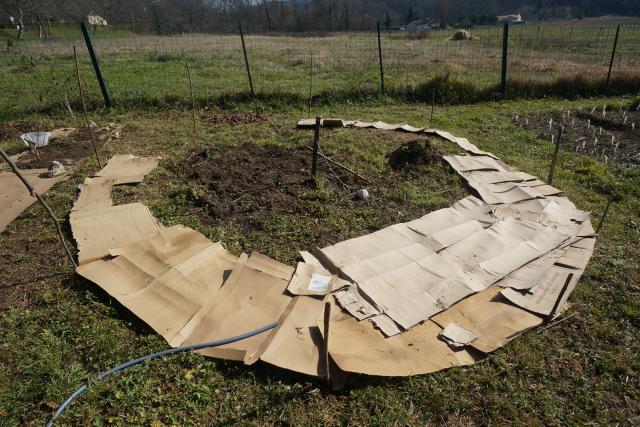 Then a layer of straw, this will then have other layers added to it (compost, grass clippings etc) but not sure if I´ll get a chance before I go away but at least the boards down to start doing thier weed killing thing! This will be my first truely no dig bed so hoping I can get enough layers to really keep the weeds away!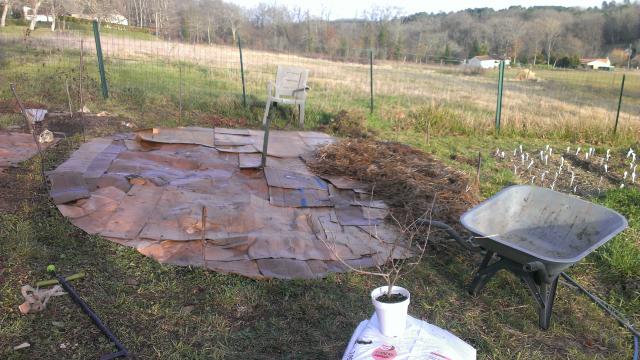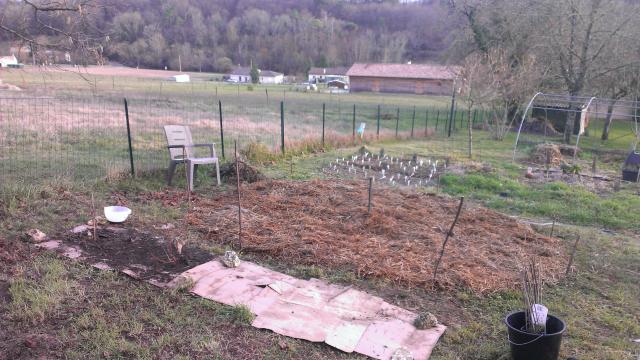 When I get back from Oz Iĺl worry about the paths in this. Still need to finish getting the raspberries etc moved into the new top bed and top dress and mulch it as well.
I also got 2 of the 3 paths on the front beds weeded and wood chipped, just have the one going all the way through left to do and then the bottom ones are sorted. Still all the paths for the top though
and sooo much weeding everywhere and spring isn´t even here yet!