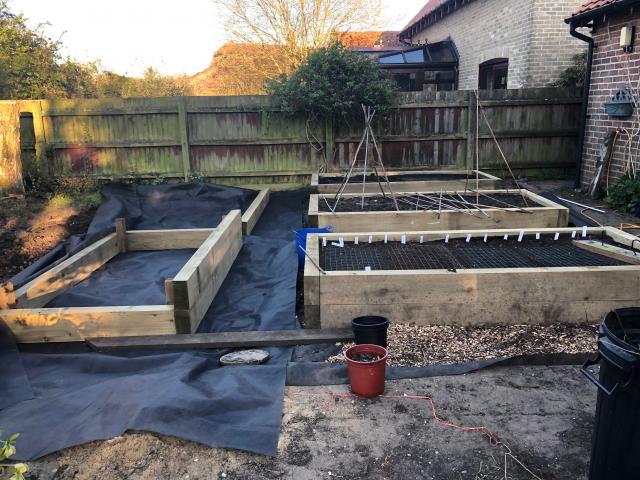 This year is the year!!! Been talking about it for the last two.
So, it's been pretty big job because we wanted to revamp the whole area..... and we're no where near finishing yet!
We needed some trees to be taken down due to them being too close to our house and next doors. Roots were causing problems for both of us and they were concerned every time the wind blew.
Before:
A view from our house, the veg patch first bit on the right. Straight in front was a play area that DH built for the kids - but just gets overgrown and no one plays on it or sits on it. Also where we get our evening sun.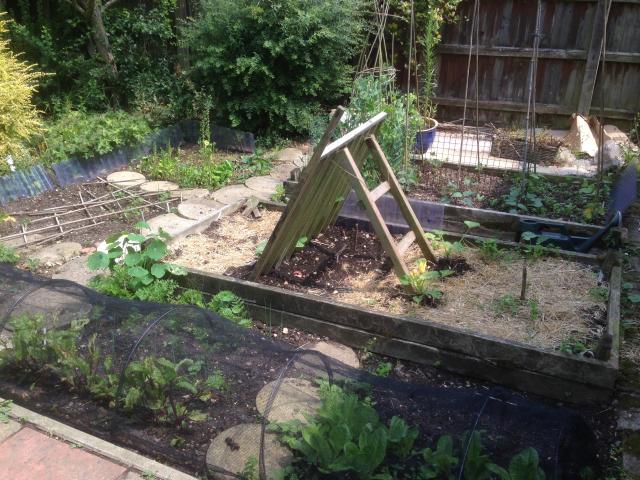 Last years veg patch.
We had so much water over winter our garden looked like this: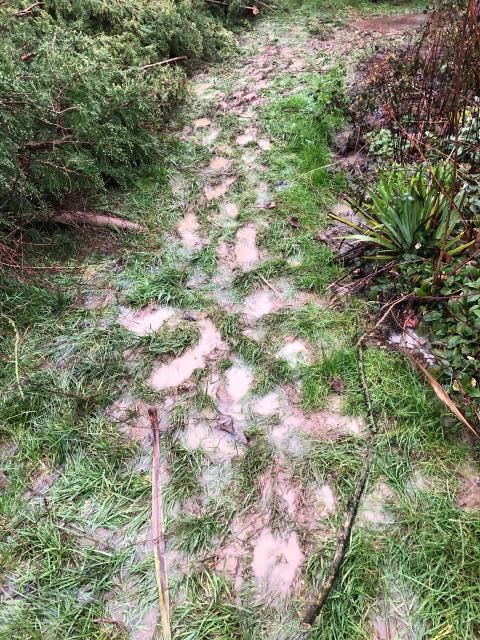 We had to walk on it to get to the guinea pig in the summer house. So our plan is to bring the summer house down to a patio area where the wood chip play area is. We won't have to walk on our garden in winter so if it's wet that's fine.
Would also like to have somewhere nice to sit in the evening sun as our garden is north facing.
So we had the trees removed properly and then we ve done the rest ourselves. Cleared lots of shrubs, managed to successfully move some large shrubs and hellebores to our flower bed. Spent hours chipping the brush and branches from the trees (also had 4 removed at the bottom of the garden- don't worry we still have about 20 trees left!)
Nearly sank the digger - you know all good fun!!
Whilst we had the digger in we removed our overgrown compost heap and moved the contents down to eventually put in the new beds. We removed a big flower bed that needed so much work and I don't have the time, plus the kids just kept losing balls in there
We removed a big flower bed from very close to the back of our house as it blocked so much light from the patio windows on our north facing rooms - heaven knows why it was planted there!!! Took away the view.
This is before the digger but after some clearing: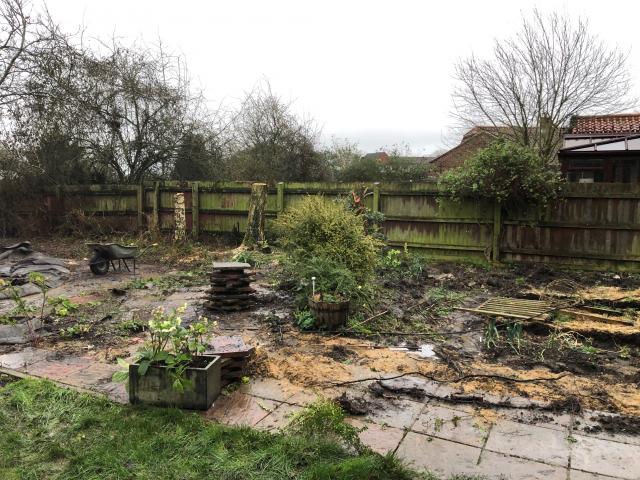 We've spent weeks chopping up what was dug out, flattening what is left ( which is not finished yet) our garden has looked horrendous! However it's looking so much better now and we even managed to clear everything and now the lawn which always helps. Still lots to do on our 'lovely evening patio' which is currently mud mountain! But here are some of he raised beds: DH has done all of this himself.