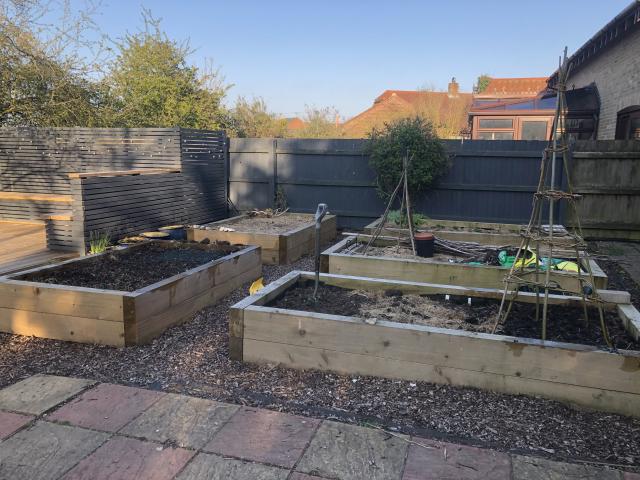 And do it begins......
I've just looked back over the years of development in my veg patch it was like reading a diary- it was great! Reminds me of how hard we've worked in the garden in general.
So the veg patch 2021 has begun. I m a bit late starting but having read my previous years' threads that's nothing new !!!
I've planted some salad, peas, carrots, beetroot, leeks and nasturtiums outside. I've also planted peppers, cucumber, tomato and chilli seeds in the greenhouse - for the greenhouse. Then beans and squash to plant out at a later date.
My rhubarb is sprouting and I can pick it this year yay!
Have some strawberries in from last year and a blueberry bush which was given to me at the end of last year.