Due to the floods we haven't eaten bananas for over 6 months despite living in the banana growing capital of the world. In the supermarket they are rather shockingly about $10-12 a kilo at the moment!
We have however managed to grow these fine specimens in our back garden: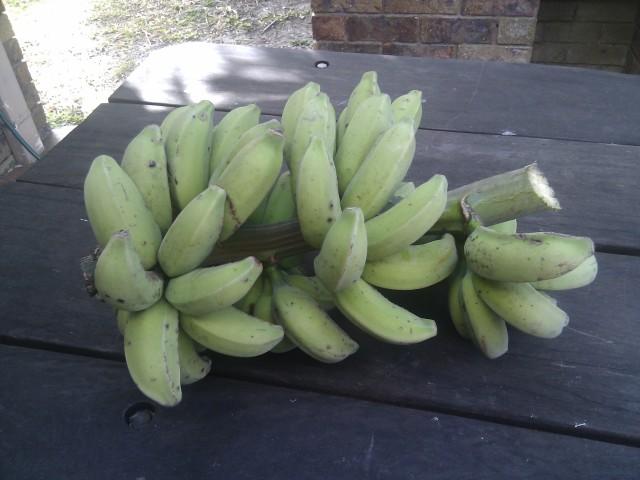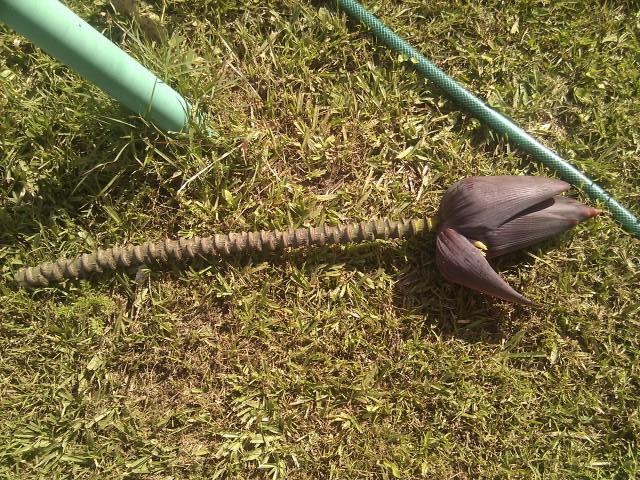 The funny looking thing is the flower which I had never seen till I moved here. It normally dangles off the bottom of the bunch of bananas.
Now I just have to dream until they go yellow
.