I decided for my new job my old (after a year slightly tatty) journal wasn't going to cut the biscuit so spent ages looking around at other options. I looked at heaps of reviews and in the end decided to go with a Filofax Saffiano. I have seen quite a few bullet journalers who use filofaxes (or other 6 ring binders) and decided this was the way forward for me. I can have a dedicated work area for notes and things I need to have with me and can move stuff around / remove when not needed etc. I've decided to just use the current weekly layout pages rather than waste them and giving myself more to do. I will try different things to try to make them more bujo like (and prettier of course!!) but weeks where I'm busy / cba I have a functional ready to go diary. Depending on how things go with work I may end up adding 'dailies' but at theis stage I like just having a weekly spread so all good. I figure on really busy weeks I can add dailies if needed and not when not needed!
This is what the page looks like out of the box: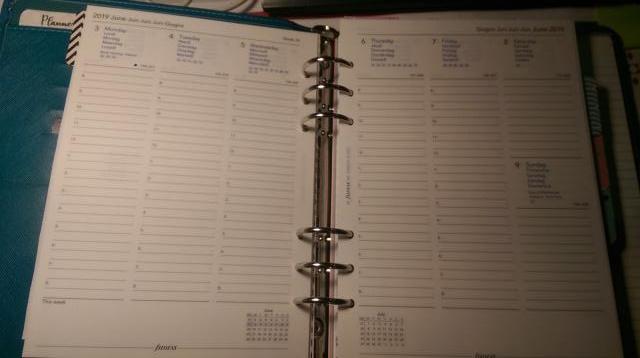 Boring!
This was the first idea I had - washi tape to cover the times (dont' need / want them) and putting my trackers etc down the bottom - I may end up dividing the bottom 3rd to be bujo type stuff on all the pages - ned more time to play and work out what will work best.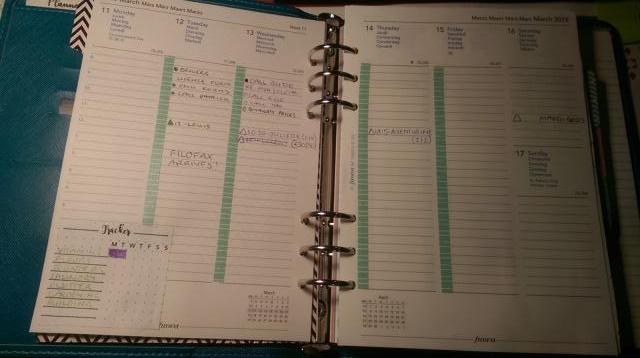 The next boring issue was the dividers: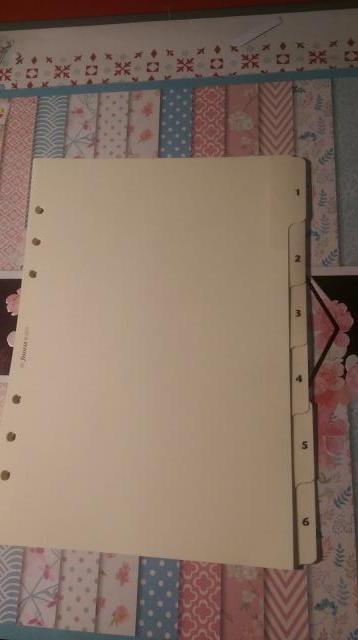 It was quite a lot of work (but online about €10 to buy a pretty set
) but I made my own with some lovely card (a cardboard mix and match florals pack). The fronts: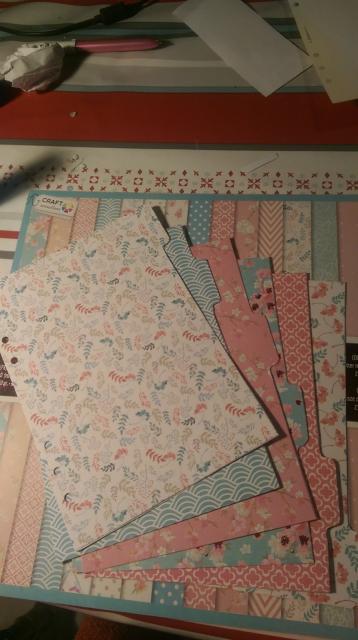 The backs: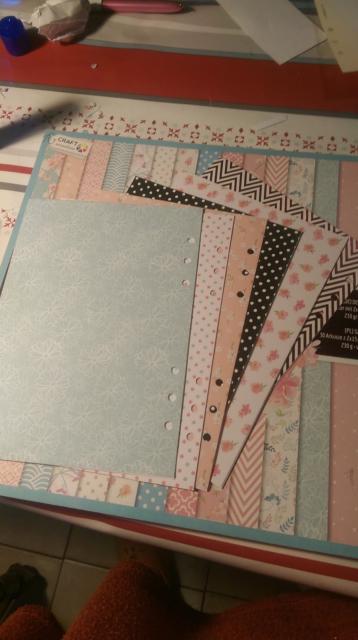 I then wanted some top tab dividers for my different houses I'm looking after (split into 5 areas) - the double sided board is quite thick so decided to just do single - will have to see how the tops hold up - may need to tape them over of stick a double just on the tab bit back.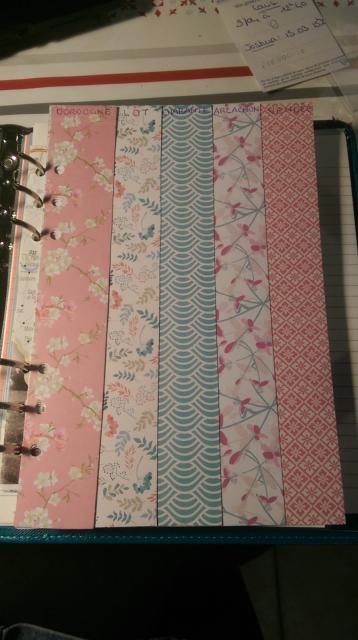 And it all put together
I may change the 'filofax' front page but have just washi taped it while I decide what I'll put there!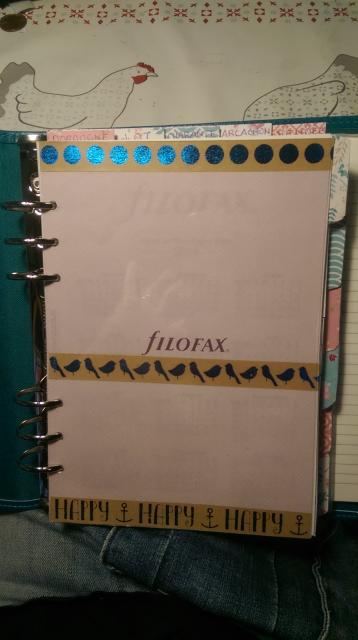 Really pleased as it is very pretty but also professional looking for meetings!