We were given a footrest by my MIL a few years ago and we never got round to recovering it. Sadly, it is now totally past its best and the there is a hole in the top that the children like putting their finger into
I took the top cushion off, so this is what we are currently using.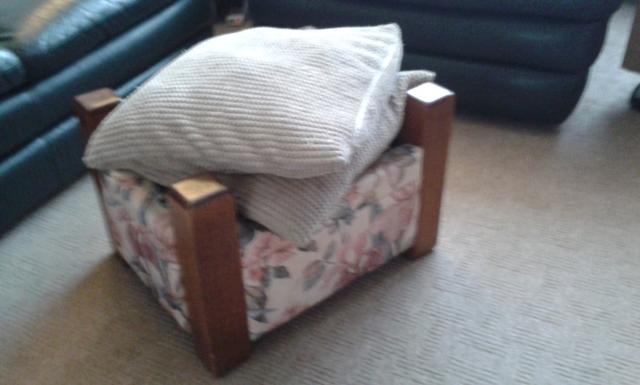 So, I've had to take the cover apart and make a pattern up from it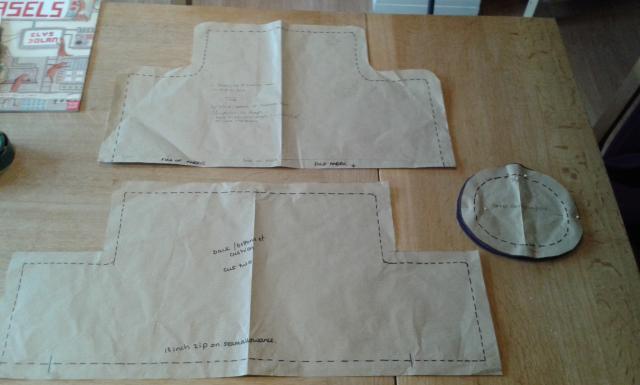 I have put the zip in the bottom and put the top and bottom pieces together.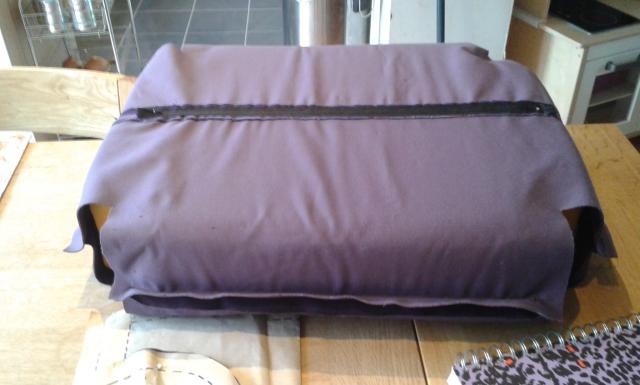 It took me a while to work out that the best way to fit the corner pieces in was to fit them with the cushion in.... simple things!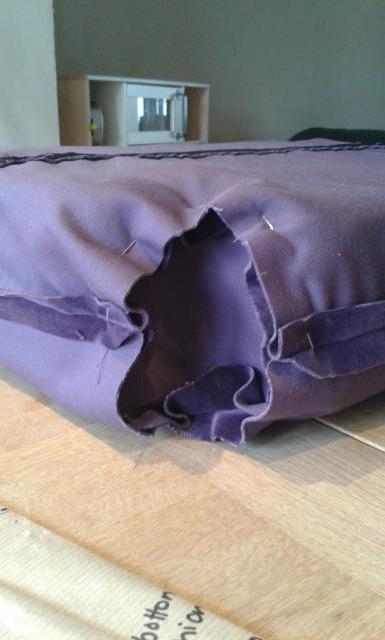 The fabric is inside out at the moment!
With a little help from DH to get the sides off, I've now been able to finish recovering it..