When I was very little my mum made a duvet cover for me. She make it in a lovely pattern, like you would do with a quilt, and used pieces of fabric from the maternity clothes she wore when she was pregnant with me.
I have loved his duvet cover since she made it for me and it came with me to whichever house and place I lived and was used regularly until I was about 20.
Sadly, as this was now made around 35 years ago, it is now starting to fall apart and cant be used on a bed any longer.
As this has such sentimental value to me, I can't juse get rid of it, so I've decided to frame some of it.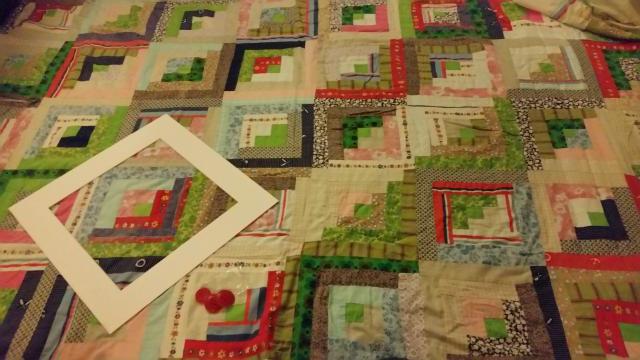 I am framing a piece for my mum and adding some of my own decorations. I'm using buttons and fabric from things I have owned, so I'm adding things from my generation.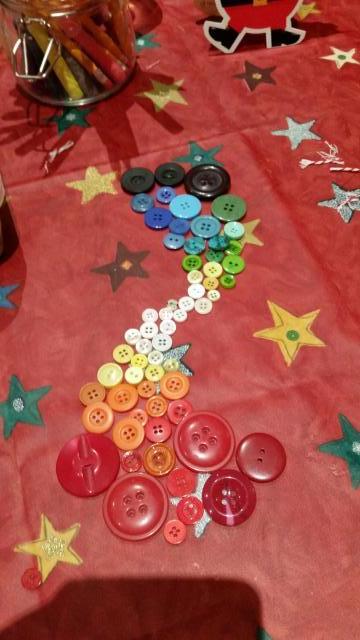 I changed the pattern the buttons made. In the 1950's my grandmother embroidered a fireguard with a peacock that my mother now owns.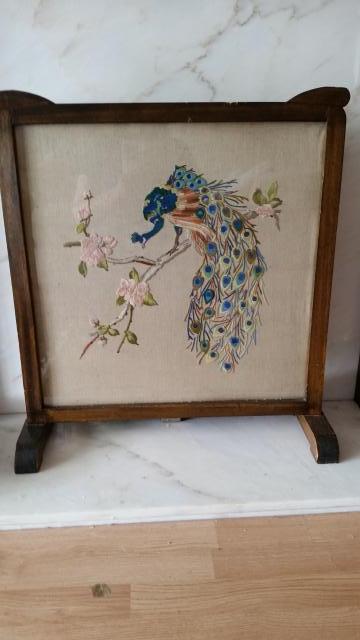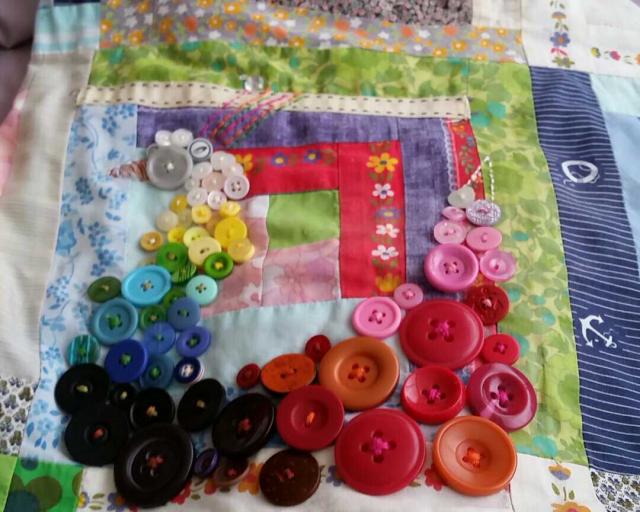 And the finished item