I've finally got a chance to start eleanors my little pony costume for her birthday.
She wanted a dress.... which added more difficulty.
I've done the majority of the machine sewing and there are A LOT of pins in the cascading ruffle tail
think I've got to hand sew the rest.
The back is definitely a work in progress.... got to finish the rainbow sash which I've just loosely ties on to make sure it fits.
Plus poppers needed to close the back of the dress.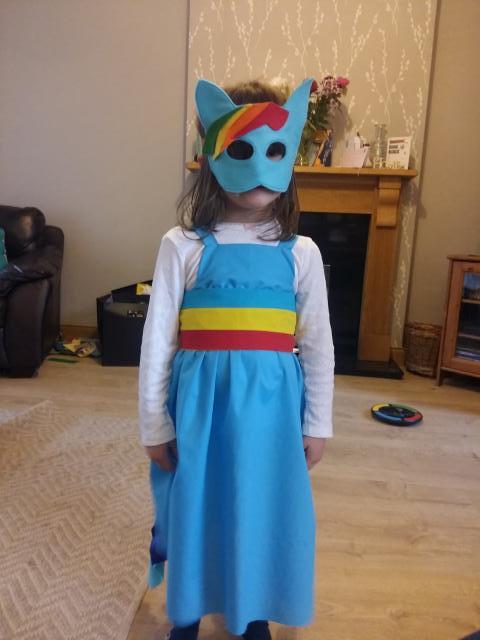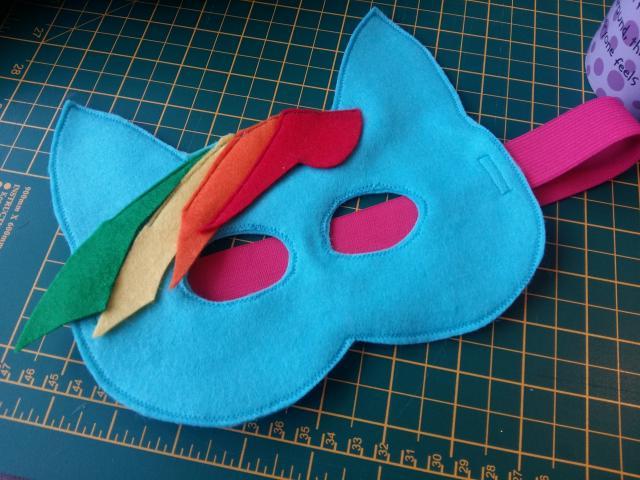 Applique ready to go on the front of the dress