Took me weeks to finish the last round
(and started the square over a year ago
) but sat and did the rest of it this afternoon
Really pleased to be finished and liked it - once past the tricky fluffball bits it was pretty easy!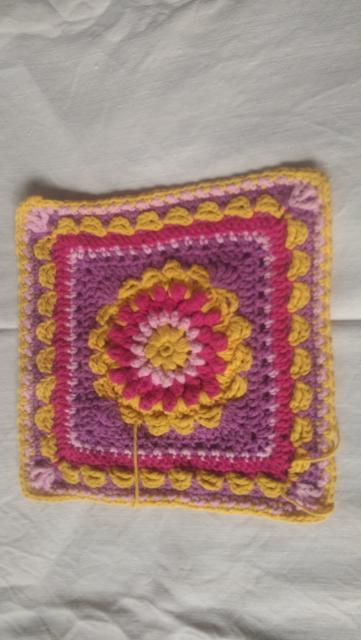 autumnalgirl wrote:Finished the pattern (although I altered the last round as I couldn't get my head around it

), however it needs to be bigger to match the others!
Mine has come out really good size wise - isn't that odd @autumnalgirl
girlinleeds wrote:@clothmama and @autumnalgirl just started this, in round three what is the eye of puff??

@girlinleeds did you ever work it out?