Just wanted to show you all progress on our 1st major house job since moving in.
@jabberjabber - here are the progress pics
When we moved in back in October, there was quite a large pond in the garden.
We immediately punctured the bottom to remove the water so it was safe for the little ones, but now its time to remove the rest! Our plans include doubling the lawn size, replacing the upper patio, built in bbq, seating bench & herb garden!
Overall we've got about 9ft x9ft area to clear, and the back is about 4ft tall!
One of the trees had a trunk about 1/2ft in diameter!!
DH has the whole week off work to break the back of the demolition.
Monday, Day 1
: removed the largest of the 2 trees and the branches off the rest
Tuesday, Day 2:
Rest of the trees have gone, removed 90% of the liner and remainer of the pond contents, and started on the demolition of the brick wall & rockery! (which are turning out to be boulders!!)
Before Pictures: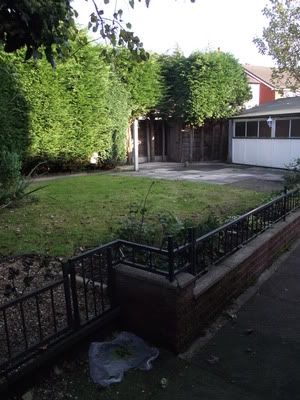 End of Day 2: