When I was a very little girl (maybe 5 or 6) I lived in Sydney with mum and in the flat above was an old man, he had a cute little chair that he gave to me (we used to go up and visit him - not sure his family bothered much
). Anyway mum has been carting it around for the last 30 years and finally it has come home! It is gross as in really grotty, but I love the shape and size, just perfect in the bedroom to sit your clothes on or use at a dressing table. It is gorgeous hard wood underneath and J has undone it all (keeping the material for me to make the template), it even has the ancient tag saying it came from Grace Bros department store! The other thing was when we took it all apart is that there is an even older chair base under (with engraving) that is a bit tatty so obviously the covering was not original to start with, I'd love to know how old it is, my guess is at least 100 years (it was his mothers and he must have been 80 30 years ago), possibly 150. Here are some pics: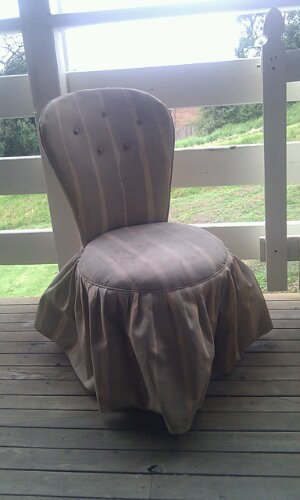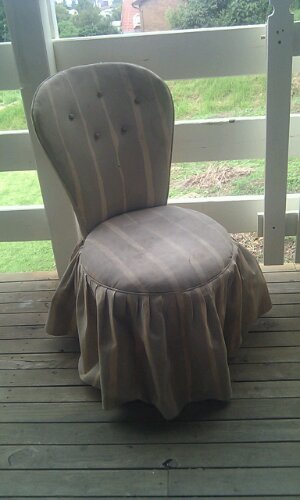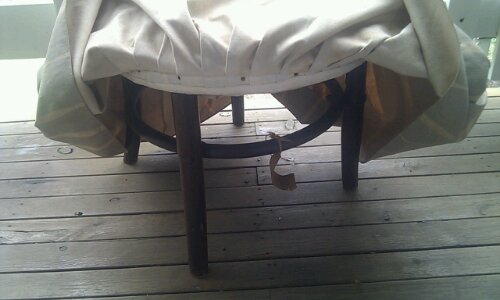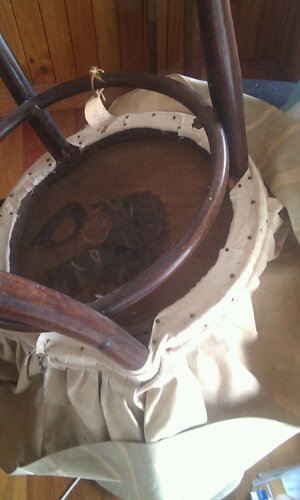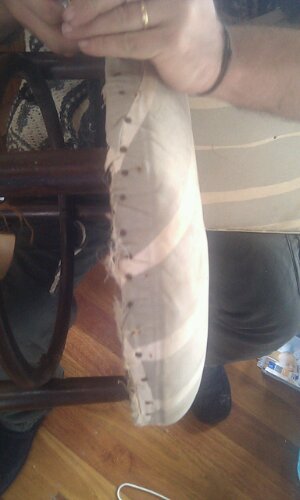 SO the big question is - what to cover it in? J suggested stripes but I dont' like stripes (and the thought of lining them all up makes me
I did think of damask but in a fun colour but I think it would be too much for a little chair. My other ideas are something funky like MM's birds, or toile de jouy, or perhaps a linen / natural looking thing. I'm thinking it will not be recovered for a long time so need somehting that would be nice for ages and not get outdated or I get 'over it' in 6 months! Would love your ideas ladies!