After finally managing to get the pond levelled and tidied up the rubbish that had accumulated in the garden after years of neglect by previous owners, we are finally starting to see the end in sight!
The lawn is coming up today and the remainder of the slabs.
So next weekend we'll be ready for the new lawn!!!
ETA: here's all the pics together!
Before we started...... A huge pond, old slabs and lots of rubbish -as well as a lawn that was about 80% moss!!
Mid- pond removal.....
Turned out there was waaaay more cement and concrete in it that first thought! Some seriously hard manual labour was needed! I had great fun with the crow bar
And this was the start of play this morning!!!!
Looking out from the kitchen door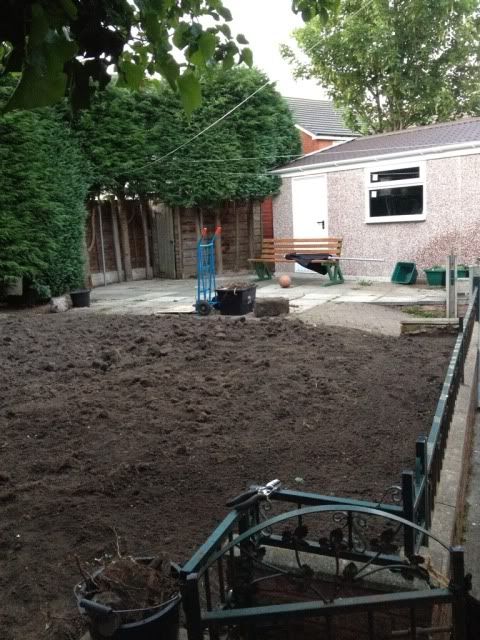 Looking back towards the house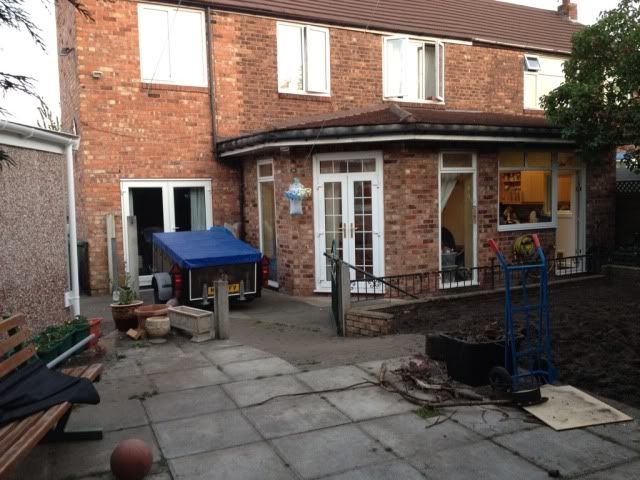 Looking back towards the house
Looking towards the side of the house. In front of the workshop towards the side gates. Lots of hard standing for the kids to play on when it's wet. The 2 trailers are only being stored there temporarily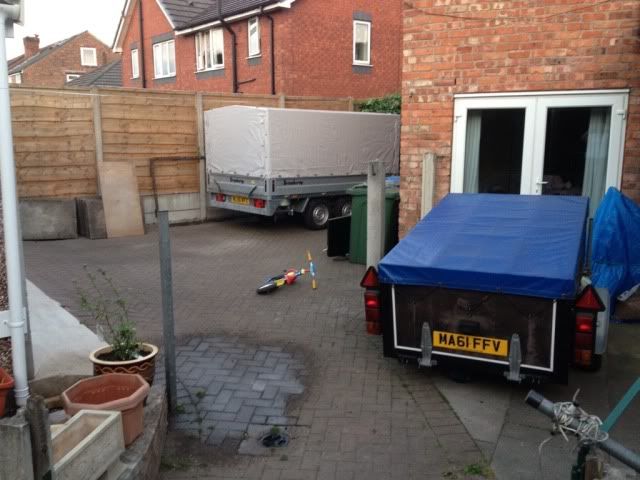 The patio infront of the kitchen
The brand new double workshop for grandad it's 25ftx25ft smaller than he'd originally planned but plenty big enough for his machines & tools. Leaves the children with enough garden too!
Where the new lawn will be!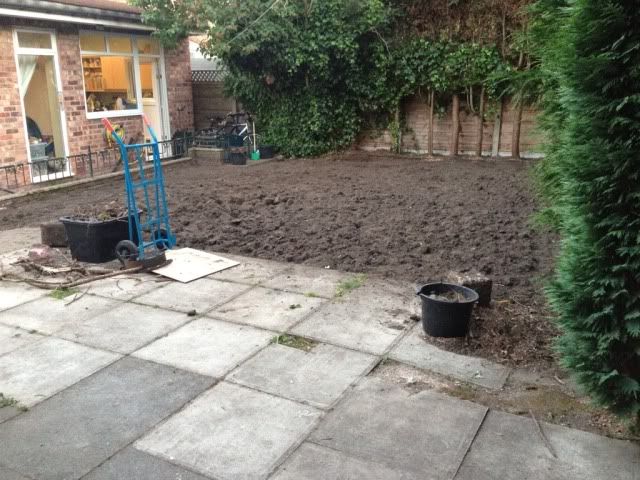 And ..............
IT'S FINISHED!!!!!!!!!