We've been in this house 18 months now and the storage issue has been driving me nuts - there isn't any! I've set myself a challenge to get ad organised as I can within the confines of a house with few cupboards that is quite small and a rental.
The toilet is in a tiny room with no where to put anything so at times of the month there would be packets everywhere, no where to put loo roll that didn't fit on the stick etc! So the other day I got DH TO put me up a little shelf above the door and I got some little baskets and what a difference!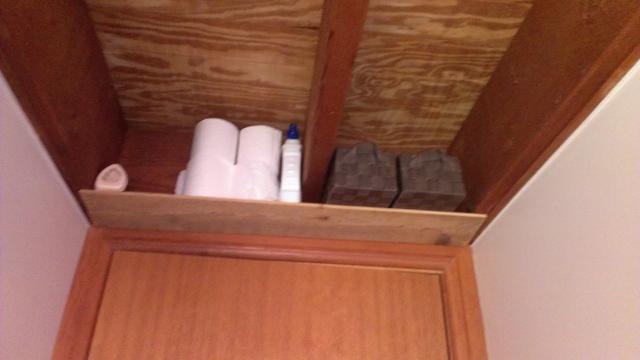 Has anyone got any other good organising ideas that they use or have seen about the place?