This is my living room. I'm sat on the sofa which takes up the best part of the wall, but here is what I can see.
The window is a bay with a radiator.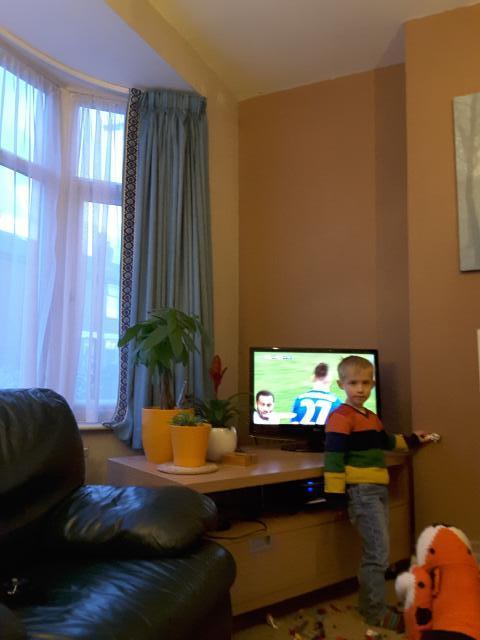 The chimney has been badly sealed off so that will need to be fixed. I want rid of the inset alcove and cupboard underneath the picture as they are next to useless.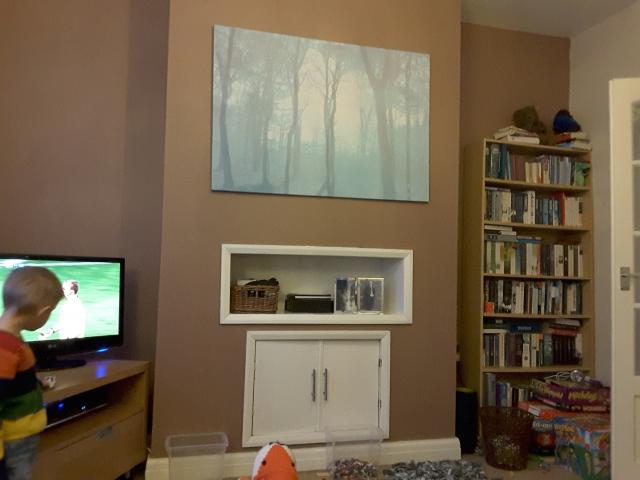 The room leads onto a more open space and the kitchen/diner area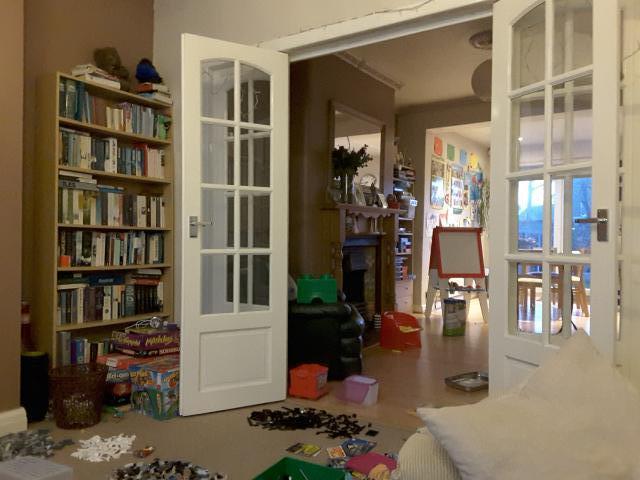 I need help in choosing what to do with this in terms of furniture and decoration. Please suggest things!