As I mentioned in chat last week I spotted and bought 6 new chairs. They are what is known here as Henri II style, I did some research and it seems it is from circa 1850-1900. I haven't been able to date these chairs exactly within those dates. The only info the guy who sold them could give me was that they were in his grandparents house as long as he could remember (he was early 50's I'd say) and weren't new (obviously) then.
They are hard wood with very dark brown leather (in excellent condition which I've discovered is quite rare to find - they are often split and cost a fortune to refurb), our pattern is some sort of lion or gryffin and lovely flower shaped studs. Apparently they are really popular in the States and with people into steam punk due to the lovely brasswork (thought of you @JabberJabber !). Here are some pictures as requested @MissFrodo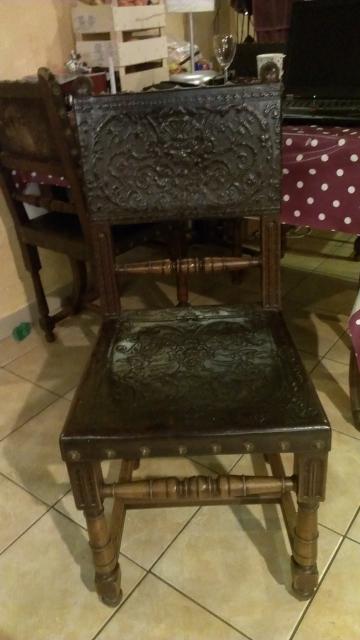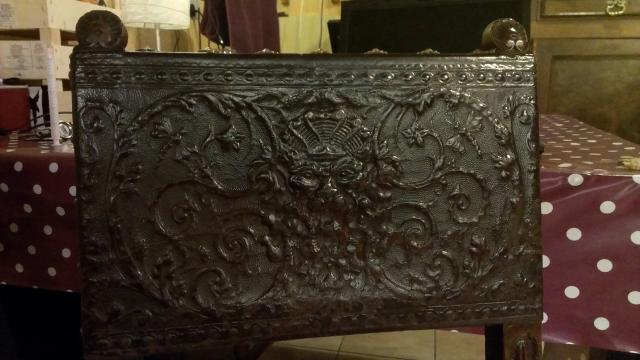 J needs to do a little work as some are a little wobbly but they are in near perfect condition - amazing considering they are 120 - 170 years old (I think the newer end to be honest!). We are thrilled with our purchase!