Work has started
Day one (well after the mission empty the room the day before!) was getting all the measuring done, discussing what we are going to do and getting the electricity run. The plan was to put plasterboard on 3 walls - the 2 breezeblock ones and the very uneven one and then pointing the stones and leaving them showing on the front wall (where there is the niche):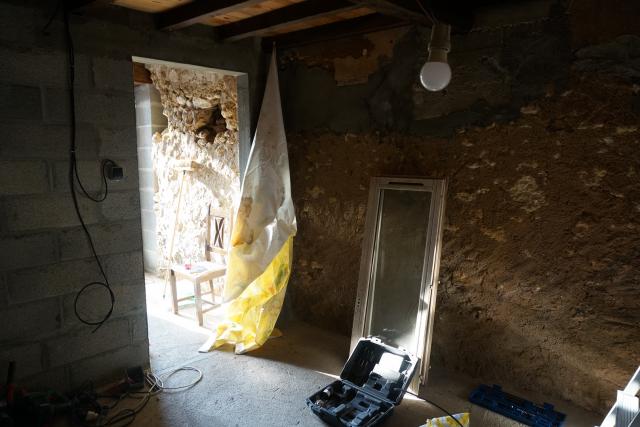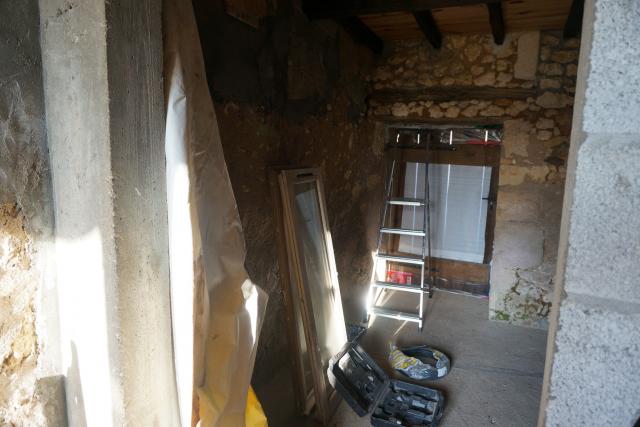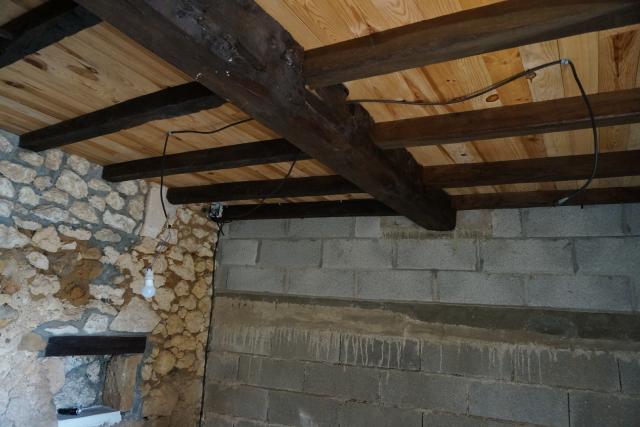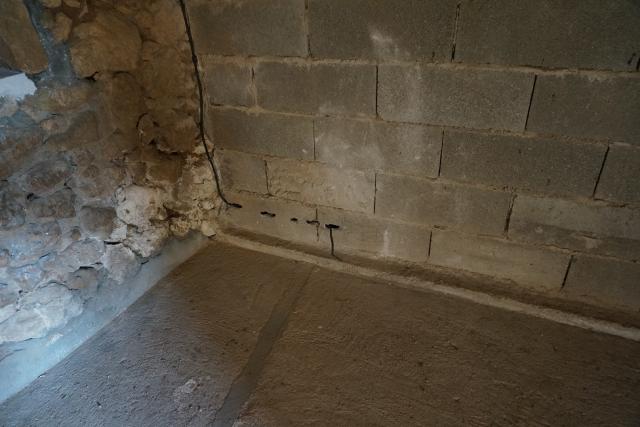 Just to add this is obviously not the light switch we'll be using - it is just a temporary one while work is on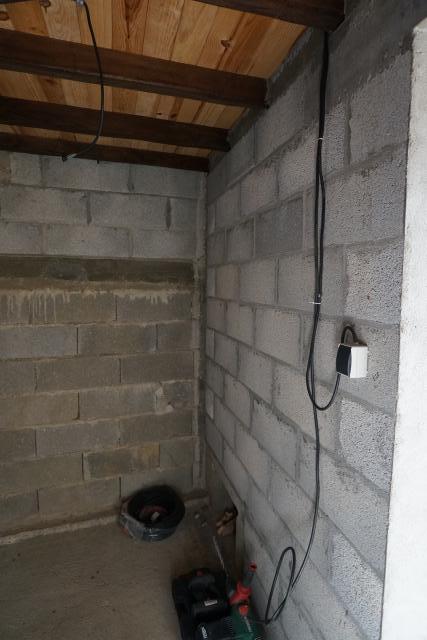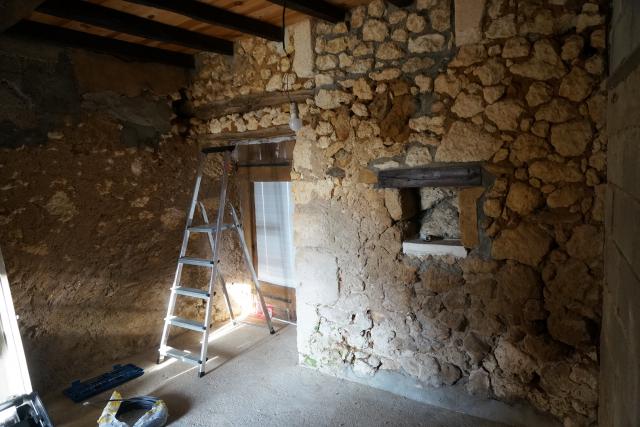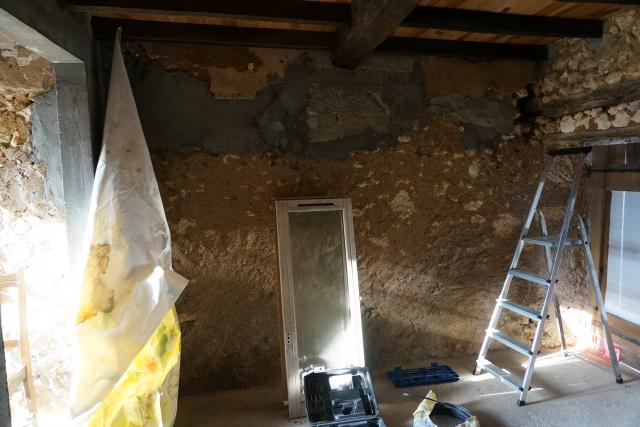 I worked out the order for all the materials while he was doing that.
Then yesterday we were discussing some details about which plasterboard before we headed out to the shops when we realised that we dont' want to use plasterboard! I'm not sure what we were thinking as we had already talked about it
- I think it just seemed like a quick answer in a room where 2 of the walls look modern anyway. Anyway much discussion and working out and we are going to do a proper lime renderon the 3 walls and on the rough wall we are going to do a metre or so height of terracotta bricks to form a striaght line and do protect from what is a little damp behind on that wall, render that too and probably put a nice little oak shelf on the top. Cue the rest of yesterday sourcing the materials which I'll now need to get from 3 different places
but it will be worth it, we'll end up with a fantastic finish that will last longer than our lifetime rather than need replacing in 10 years / looking tatty and it is a very healthy, natural way to treat walls (particualrly old stone ones) as they can breathe